Tenth Anniversary Sequel to The Blair Witch Project in the Works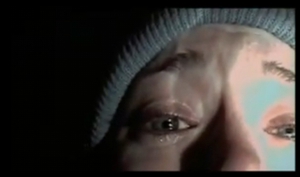 The creative team behind 1999's cult hit The Blair Witch Project is celebrating its 10th anniversary by planning another sequel. Although other filmmakers, working with the creators, had made one sequel in 2000 entitled Book of Shadows: Blair Witch 2, it was a critical and box office flop, and they seem eager to brush off the embarrassment and do it right this time.
Daniel Myrick, who was co-writer and co-director of the original film along with Eduardo Sánchez, told Bloody-Disgusting.com, "Ed and I feel that the timing is right and enough time has gone by that the backlash to Book of Shadows has kind of subsided."
Although Myrick and
Sánchez
say fans have been asking for a prequel that explains the origin of the Blair Witch herself, the next film will be a sequel primarily for financial reasons. Says Sánchez, "We still want to make that, but the powers that be will not let that happen right now. If we do the sequel and it makes some money and there's motivation to do another one, then maybe we can push the prequel a little bit."
Myrick and Sánchez promise that the new sequel will remain true to the original film.
The Blair Witch Project
, which was a summer hit in 1999, used shaky mock documentary footage to tell the "true" story of three student filmmakers who disappeared into the Maryland woods in their quest to find the mythical Blair Witch.
Related links:
Others Tagged With