Daniel Johnston: Is And Always Was
[Eternal Yip Eye Music]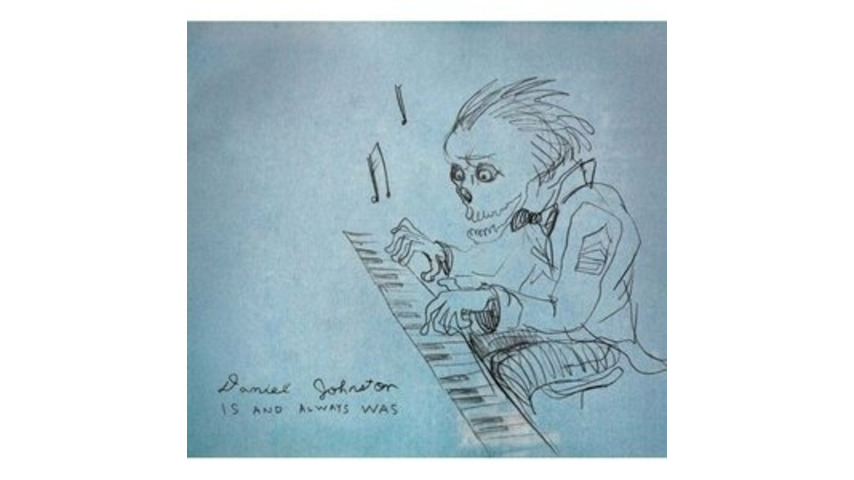 Cult figure gets a guitar pop overhaul
It's been quite a journey for Daniel Johnston. The fragile, Beatles-obsessed songwriter began the '80s releasing primitive cassettes of his direct, tuneful songs, leading to an erratic career as a cult recording (and visual) artist, punctuated by his famous struggles with manic depression and resulting in an unsparing documentary film. Now Johnston wraps up 2009 by working with an actual Beatles associate. On Is And Always Was, Jason Falkner, the guitarist from Paul McCartney's band, handles the production chores (and much of the musical accompaniment, save ace session drummer Joey Waronker) and the results are largely brilliant.
Unlike 2003's Mark Linkous-produced Fear Yourself, Johnston's last proper release, the pro-style production enlivens the songs rather than deadening them, and it probably helps that Johnston sounds like he's having the time of his life, even when knowingly singing, on lead track "Mind Movies," "I'm just a psycho tryin' to write a song."
At least for the first half, Is And Always Was sounds like the endearingly irresistible pop album Johnston has always been capable of making, with his wobbly, fuzzy voice and inimitable way with a lyric ("this must be your brain / I said thank you ma'am / I'm always losin' that dang thing") sitting comfortably in a set of hook-laden, guitar-heavy tunes. Things bog down a bit toward the end with the droning "Tomorrow Never Knows" homage of "Lost In My Infinite Memory" and the plodding title track, but the album still is a quick, concise listen, and may actually serve—after nearly 30 years—as this American original's most accessible yet.
Others Tagged With