Devendra Banhart Talks Potential New Album With Wu-Tang Clan's GZA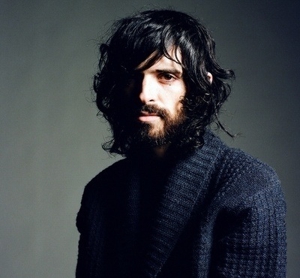 Devendra Banhart is one of indie rock's most idiosyncratic minds. Having a conversation with the hirsute folkie is a lot like trying to catch a fly: difficult to follow, but rewarding when you do. Similarly, Wu-Tang mastermind the GZA ties together complexly knotted rhymes like an expert Eagle Scout.

So while we certainly didn't see this one coming, a Banhart/GZA collaboration, while seemingly bizarre, kinda makes sense in a strange way. Still, in a week full of interesting collaborations (See: Thom Yorke/Flea, Lil Wayne/Weezer, St. Vincent/Bon Iver, Ian Brown/Johnny Marr), this one might be the most enigmatic.
In a recent interview with Paste, Banhart slipped his upcoming project into conversation like it was no big deal. The as-yet-untitled um, something, stemmed from Banhart's first single off of his upcoming, sixth album What Will We Be, a shiny guitar-led pop song called "Baby." The oft-reclusive rapper, after hearing the track from Wu Tang co-conspirator RZA, said Banhart, laid down a freestyle over the tune and liked the result.
But it all started months ealier, when Banhart was DJ'ing Wu-Tang press agent Heathcliffe Berru's birthday party, an event where RZA was also spinning. From the mouth of one killa bee to another, GZA soon became a fan of Banhart's spidery folk rock and contacted him to talk about collaboration—but not before a surprise visit.

"I played Coachella, and, lo and behold, I looked on the sidelines and there was GZA. I was stunned," Banhart says. "So we hung out and talked—we talked about atomic energy and how the sun is powered. We talked about dark matter. Then I sent him my catalog. And he said 'Hey man, will you write some stuff? Let's write together.'"
At this point, says Banhart, "[GZA] has shared his new writing with me and I've sent a couple sketches. With his new work I can tailor the sketches I already had. We're at the beginning stages."
Banhart went on to express just how excited he was at the prospect of working with a leading member of the legendary Wu Tang Clan, an excitement borne from years of following Wu-Tang's career. "Liquid Swords was my formative album," he says. "I mean, I love the GZA. Not everybody knows I'm a big fan of Wu-Tang. I started making music thanks to skate videos, and a big part of skateboarding at the time was hip-hop. The first thing I ever did with a printer was print out the Wu-Tang symbol—the W—and just glue it on my skateboard. I'd make these janky-ass stickers."
Although Banhart is admittedly far from a good rapper himself ("My flow is not on point," he says.), GZA has long been one of the singer's favorite lyricists. "He's a legend. He's untouchable. He's an avatar, an iconoclast. It's the GZA," gushes Banhart. "And you can't fuck with the GZA."
The project is undoubtedly in its earliest stages, but our hopes are high. Combining GZA's masterful wordplay with Banhart's musical arrangements—at times lush, soft and gorgeous acoustic meditations, at times playful lo-fi funk—could provide some of the most fun hip-hop-hybrid music ever. But, that said, will the project result in an album, or just the two having a good time?
"I don't know. Who knows?" Banhart says. Then, unable to resist, "Well, yes. I think it could."
Related links:
News: Devendra Banhart Signs with Warner Bros. for New Album
News: Wu-Tang Roundup: Where Are the Killa Bees Landing These Days?
Review: Devendra Banhart: Smokey Rolls Down Thunder Canyon
Got news tips for Paste? E-mail news@pastemagazine.com.
Others Tagged With