Ears We Trust: Brendan Benson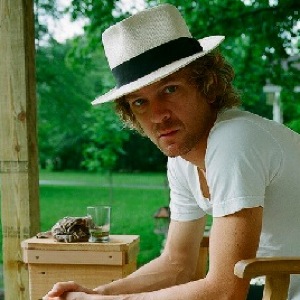 In this long-running feature, music-industry tastemakers tell us what they're listening to and loving. Today's columnist: Raconteur and solo artist Brendan Benson.
Harry Nilsson, Nilsson Sings Newman: Imagine it; one genius doing another genius' songs. Both in their prime and both seemingly mad as hatters! Great studio banter too!
Cory Chisel and the Wandering Sons, Death Won't Send A Letter: Great songwriter from Appleton Wisconsin (for what it's worth), with a voice like sand and glue. I produced a few songs as well, of which I'm very proud.
Graham Nash, Songs For Beginners: I was asked to cover a song for an upcoming tribute album. What an honor. The songs seem so effortless and simple, yet after covering "Better Days," I have a new respect for the complexity and subtlety of Graham's songwriting and arrangements on this record.
Antibalas Afrobeat Orchestra, Security: This group, out of Brooklyn, will annihilate your mind. Industrial, psych, funk, soul, groovy, with a bombastic horn section. Check out "Beaten Metal"!
Bee Gees, Bee Gees 1st: This is a truly underrated album. 1967. The Bee Gees' Sgt 
Pepper's. It's a goldmine!
Brendan Benson is currently touring behind his latest album, My Old, Familiar Friend.
Others Tagged With