Fall Guide to Good TV: Cougar Town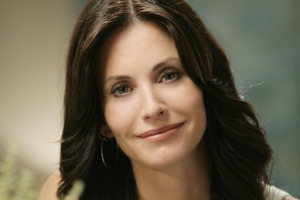 Wednesdays at 9:30 p.m. on ABC

Seinfeld won't be the only Must-See reunion this fall, as the Friends cast will be dropping by Courteney Cox's new sitcom. We were initially worried that this was a reality show inspired by 30 Rock's "MILF Island," but it's actually pretty funny thanks to creator Bill Lawrence (Scrubs, Spin City). Cox plays a 40-year-old divorced mom re-entering the dating world. Her son Travis (Dan Byrd) sums it up best: "I wish she didn't have to say exactly what she's thinking the second she thinks it."
Watch the trailer from Season One of Cougar Town:
< Previous: Modern Family || Next: Community >
Others Tagged With