Fall Guide to Good TV: Southland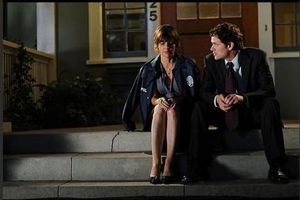 Update: NBC decided to cancel Southland, though recent reports suggest the show may move to TNT.

--

Fridays at 9 p.m. on NBC, beginning Oct. 23

Gritty police procedurals have been a dime a dozen for the last decade, but Southland's first season was smart and deep enough to warrant a second look. We're optimistic that the rumors of network-induced attempts at making the show more palatable to the mainstream won't neuter one of the best new dramas on network TV.
Watch a trailer from Season Two of Southland:
< Previous: Occupation || Next: Trauma >
Others Tagged With