Six of Fergie's Children's Books Head to the Big Screen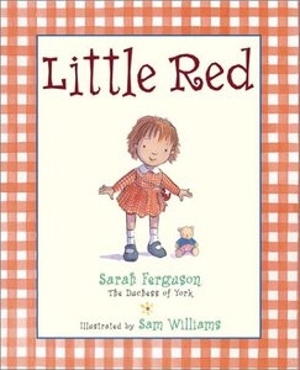 Sarah Ferguson, Duchess of York, has reported to British newspaper The Daily Mail that she has signed a multi-picture deal with an undisclosed major U.S. film company. The company will turn six of her children's books into Hollywood films.
The deal includes her series of five books, for children ages four to eight, which are entitled
Little Red
and revolve around an eponymous red-haired character who goes on adventures. A film will also be made of her latest book,
Tea for Ruby
, which is intended for pre-school children under the age of four, and is the story of an accident-prone girl who struggles to be on time when she is invited to have tea with the Queen of England.
These books are best-sellers in the U.S.
Said Fergie to
The Daily Mail
, "America has been so good to me. I failed in Britain, and when I gave it a go in America I was ready to fail there too -- but they have really embraced me." She hinted to the paper that further installments of the books would be forthcoming, and that they too may be made into films.
Before her
1996 divorce
from Britain's
Prince
Andrew, Fergie launched her career as a children's author in the late '80s and early '90s with her popular series
Budgie the Little Helicopter
, which was transferred into a successful animated TV program in the U.K.
Additionally, she is co-producer of the film
The Young Victoria
starring
Emily Blunt
and
Rupert Friend
, which was just picked up for U.S. distribution by Apparition. The film will premiere at the Hamptons Film Festival in October and is due for limited theatrical release in December.
Related links:
Others Tagged With