Jack White Talks About Bob Dylan, Tom Waits and Britney Spears At Dublin College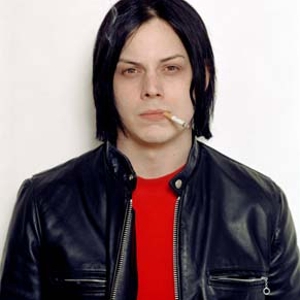 On Sunday night, Dead Weather/White Stripes/Raconteurs rocker Jack White paid a visit to an audience of Trinity College students in Dublin, only this time without a guitar hanging from his neck.
White delivered a lecture to the University's Philosophical Society, what ranks as one of the oldest student societies in the world, founded in 1683. The guitarist lived up to the institution's reputation, too, speaking on topics generally untouched in most of his interviews. The discussion was highly philosophical, according to NME, as White addressed the framework of his musical beliefs and presented his theories on anxiety and authenticity.
"I don't know if Bob Dylan and Tom Waits are as authentic as I think they are," White proposed in his lecture. "Perhaps they're not. Sometimes you start thinking that maybe Britney Spears or someone like that who's doing exactly what they want to do in the way that they best know how, is more authentic than any of those people you could mention."
The guitarist additionally answered questions about his collaborations with Dylan and Loretta Lynn, also touching on his documentary It Might Get Loud, where he is featured with rock legends Jimmy Page and U2's Edge.
White wrapped up by speaking on his former band, The Upholsters, with which he played while working in an upholstery shop in Detroit. The group recorded a secret set of EPs on clear vinyl and hid them in 100 pieces of furniture that he upholstered. "They could be records that will never be found, ever," he joked with the students.
Awarded the honorary patronage, White is in good company of many esteemed figures who've had previous involvement with the society, such as Bram Stoker, Oscar Wilde and Supreme Court Justice Ruth Bader Ginsberg.
Got news tips for Paste? Email news@pastemagazine.com.
Others Tagged With