Will and Jada Pinkett Smith to Host Nobel Peace Prize Concert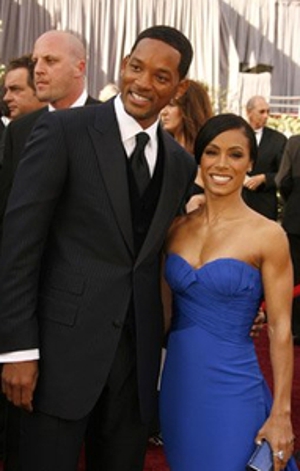 The 108th annual Nobel Peace Prize ceremony will be held on December 10 at Oslo City Hall in Norway. It's a formal affair customarily attended by the Norwegian Royal Family and immediately followed by a banquet at Oslo's Grand Hotel. Past Nobel Peace Prizes have been awarded to Mother Teresa, Kofi Annan, Nelson Mandela and Al Gore, and this year's winner will be announced this Friday, Oct. 9.
In contrast to the ceremony, an altogether less formal event will be held the following day. For the past 15 years, the Nobel Institute has held the
Nobel Peace Prize Concert
the day after the main ceremony, drawing international musicians and celebrities for tribute performances to the Prize winner. In recent years, the
concerts
have been hosted mostly by American celebrities, such as Scarlett Johansson and Kevin Spacey, and for this year's 16th annual concert, Will and Jada Pinkett Smith are scheduled to host.
The altruistic Smiths are actually a surprisingly appropriate choice for hosts. In a press release issued by the Nobel Institute, Geir Lundestad, Secretary of the Nobel Committee, extolled the Smiths' "impact on the arts and philanthropy," adding that they "will be excellent ambassadors for peace." The couple's philanthropic resume includes founding the Will and Jada Smith Family Foundation that helps inner-city community development and underprivileged families and dedicating time and money to helping families in South Africa. Among their individual contributions, Jada has donated to her alma mater the Baltimore School for the Arts and is a director of FFAWN, an organization co-founded by
Mary J. Blige
that
promotes the education and advancement of women. In 2005, Will hosted the
Nelson Mandela AIDS Benefit Concert
in George, South Africa.
The musical acts slated to perform at this year's Nobel concert are
Wyclef Jean
,
Toby Keith
,
Donna Summer
, Latin musician Luis Fonsi, and African husband-wife duo
Amadou and Mariam
. More musical guests will be announced by the Nobel Institute in the coming weeks.
Related links: