Two More Join the Cast of Paul Haggis' The Next Three Days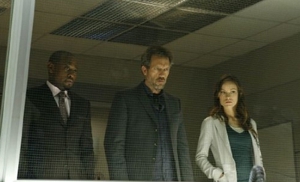 Paul Haggis' The Next Three Days, of which he is director, co-writer and a co-producer, begins filming this week in Pittsburgh.
Yet, actors continue to sign on the dotted line to be part of the cast. Reuters reported recently that Olivia Wilde, of TV's House, and Jonathan Tucker, of Haggis' now-defunct TV series The Black Donnellys and his film In the Valley of Elah, have both signed on.
Already attached to the film are
Russell Crowe
and
Elizabeth Banks
. The plot revolves around Banks' character, who is imprisoned for a crime she didn't commit, and Crowe as her husband who is trying to vindicate her. Reportedly, Olivia Wilde will play a young mother who becomes friends with the husband and Jonathan Tucker will play a street thug running a meth lab.
Haggis wrote, directed, produced, and even contributed to the soundtrack of the 2004 film,

Crash

, which won a Best Picture Oscar the following year, as well as a screenwriting Oscar for Haggis. He also co-wrote the screenplay for the James Bond film

Quantum of Solace

(2008)

,

wrote

Million Dollar Baby

(2004)

,

and directed, co-wrote and co-produced

In the Valley of Elah

(2007). Phew.
Lionsgate has slated The Next Three Days for theatrical release in 2011.
Related links:
Others Tagged With