Public Enemy Wants Your Help in Raising $250K for New Album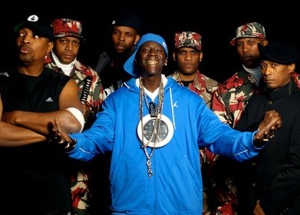 The music business, in a rather traditional sense, works like so: band releases album, fans pay for album. Bands get money, fans get music, everybody wins. But Public Enemy has decided to fight the powers that be; the uber-influential rap group has asked fans to pay before they get the album. Why? So that said album can actually be made.

With the new plan, Public Enemy will be the first high-profile act to use the online community SellaBand, through which bands can actively fundraise for their projects by offering music-related incentives. "It starts with fans first, then the artists create from there," said Chuck D of the Amsterdam-based SellaBand in a statement. "The music business is built on searching for fans and this is a brand new way for acts to create a new album with fans first, already on board."

At the time of this writing, PE has already raised $13,875 of the proposed (gulp) $250,000 goal set out on the site. The resulting album would be released in 2010, with SellaBand capital funding both the recording and marketing of what would be PE's 13th record.

Related links:
News: Public Enemy to Perform Millions to Hundreds in U.K.
Paste's 100 Best Living Songwriters: The List
SellaBand.com

Got a news tip for Paste? E-mail news@pastemagazine.com.

Others Tagged With