Ray Davies Talks Choral Collection and Kinks Reunion, Shares Two Songs From New Album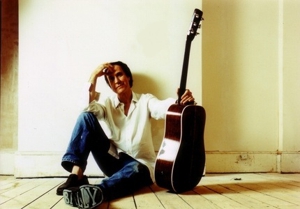 Ray Davies was kicked out of his school choir at age 11 for singing off key. But it wasn't due to lack of talent; the future rock star just wanted to be with his friends. "A few of my mates were on the soccer team and they couldn't sing a note, so I got myself thrown out," Davies tells Paste from a tour stop in Norway. "It takes a lot of talent to sing poorly enough to get thrown out."
Half a century later, the choir is back. And this time, Davies is leading it. The Kinks Choral Collection, out Nov. 10, is an album of Kinks classics re-imagined with England's 65-person Crouch End Festival Chorus. With obvious picks like "You Really Got Me" and "All Day and All of the Night" mixed with deeper Kinks cuts like "Do You Remember Walter?," the album plays like Sunday services at the Church of Rock, Davies the preacher singing with the same genuine awe at the power of music he made 40 years ago.
The project began in earnest in 2007 when, for the BBC program Electric Proms, Davies was asked to incorporate some new musical element to his work. Having worked with Davies on a 1998 Britten Sinfonia orchestral piece that he wrote, the Festival Chorus seemed an obvious pick; Davies wrote choral parts with arranger David Temple for six songs, including "Waterloo Sunset" and "Shangri La."
"I had a vision of what I wanted, and then I sat down with [Temple], who'd say 'It's impossible to get sopranos to do that,'" Davies says. Regardless, the project forged forward. "It was the hit of the season."
Two years later, the collaboration came full circle—Davies, his six-piece band and the choir actually rehearsed in the auditorium of his old school. But that wasn't the only personal connection Davies formed with his 65-voice musical blanket. Davies' work with The Kinks succeeded in creating fictional worlds complete with characters, plots and settings. In the choir, Davies had his own Village Green Preservation Society.
"Songs like 'Shangri-La' are written about the suburbanites I grew up around," Davies says. "Strangely enough, all the people singing in this choir live in the area where I grew up. I've been singing songs about them for years, and the people I wrote songs about are now singing them."
Where the Chorus could've simply added shading and texture to Davies songs, instead the voices fill each with an often ethereal, echoing warmth. The once-garage rocking "Big Sky" now could soundtrack some glorious victory; the dancey "Victoria" takes on all the power of a Southern gospel revival. "I didn't want the Chorus to just do 'oohs' and 'aahs,'" Davies remembers. "There had to be something within the song that'd allow them to express themselves."
The album, then, isn't so much a re-recording of the classics, but a total re-hauling. Davies, at 65, is vehemently resistant to creative stillness. From the forthcoming choral project to his recent solo work, to the much-reported push for a Kinks reunion, Davies refuses to be just another artist resting on his back catalog, however huge and classic it may be.
"Writing new material is my reason to keep going; there's always something new to record," Davies says. "I live and I breathe in the 21st century. I have to be a part of that and respond to the world I live in. I write about right now."
Davies says he's currently got four proposed new Kinks songs, "the seed and core of a new record." But while he's ready to return to The Kinks, Davies said his brother and Kinks guitarist Dave remains unwilling. "If we did a new studio record, it'd be a continuation of that journey, showing what we are up to as people. We've always written about who we are, our connection to the world," Ray Davies says.
"And I'm still waiting to write that great song," he continues. "I always feel the next song is going to be the great one. I'm not finished yet."
Listen to "You Really Got Me" and "Victoria" from The Kinks Choral Collection here.

Related links:
News: The Kinks' Ray Davies to Debut Musical
Review: Ray Davies: Working Man's Cafe
RayDavies.info

Got news tips for Paste? E-mail news@pastemagazine.com.
Others Tagged With