Salute Your Shorts: The Coen Brothers' Short Films and Commercials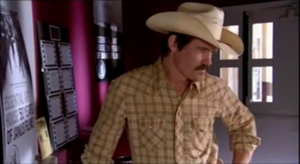 Salute Your Shorts is a weekly column that looks at short films, music videos, commercials or any other short form visual media that generally gets ignored.
Since the 1980s, pretty much every director has cut their teeth on short works before moving into features, whether it's music videos, commercials, or even television. The Coen Brothers are an odd anomaly, though, creating their first feature a decade before delving into anything shorter. Sure, Joel made a film for his senior thesis and the brothers fooled around with a Super 8 camera while they were young, but Blood Simple effectively came right out of the gate, moving Joel from an assistant editor or production assistant into the director's chair in a move that was more or less unprecedented and hasn't been repeated since.
A good 14 years after Blood Simple was released in theaters, the Coens finally headed to the small screen for reasons that remain unclear. Money? Finally some creative control? Who knows what led them to creating commercials, but in 1998, Honda released a series of ads by them, first for the Accord and then for the Odyssey. Not available online anywhere, the Accord ad (ads?) remain mysterious. Apparently they spoofed movies, but which ones we don't know, while the Odyssey's ads offered a sarcastic take on lawyers bargaining over a client's interests for a van. Both of these ad series sound interesting, as who wouldn't want to see the Coens rip on genres rather than deconstructing them, but until Honda or perhaps the advertising agency RPA puts them online, who can say?
Others Tagged With