Script in the Works for Arrested Development Movie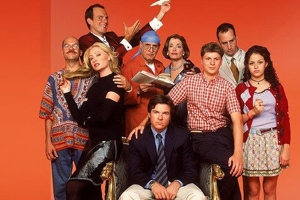 Since the show's nigh-criminal cancellation in 2006 (unfortunately, the Supreme Court refused to even hear our case), speculation on a possible film version of Arrested Development has been running for nearly as long as the series was on television. There's been some reassuring words from series creator Mitch Hurwitz and various cast members, but with each bit of good news came word of an actor holdout or production snafu.
Well, get ready to taste the happy:
Reuters
confirmed that Hurwitz (who will also be directing) and co-executive producer James Vallely are working on a screenplay for the
Arrested Development
movie, with production hinted to begin next Spring. At long last, could it be possible that everyone is on board? We're gonna keep our fingers crossed that they
get this stew going
.
Related links:
Others Tagged With