Steven Soderbergh Gets Michael Douglas and Matt Damon into a Hot Tub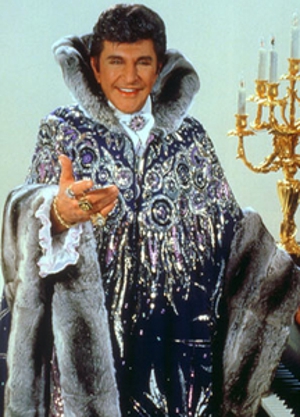 Michael Douglas and Matt Damon are going to get quite close for a forthcoming Steven Soderbergh film.
Soderbergh's upcoming biopic (due for release in 2011) about flamboyant singer Liberace will cast Douglas as the larger-than-life, sequin-bedecked figure and Batman villain who died of AIDS in 1987. The story will be told from the point of view of his companion and alleged lover Scott Thorson, played by Damon, who was thirty years Liberace's junior.
Matt Damon told MTV
that when he ran into Douglas last month the veteran actor warned him, "Get your Chapstick ready." Although Soderbergh is not intending the film as a comedy, he told MTV, "The environment and the lifestyle are so extreme that even just having these guys carry on a quote-unquote 'normal' conversation in one of these rooms wearing the clothes that they wore, it's hard to look at that and take it at face value."
And the director will not shy away from the characters' physical relationship. "Everybody is hopeful that there will be a full-on, love-wrestling match between these guys." After all, "We have a hot tub scene in there."
Related links:
Others Tagged With