Aziz Ansari to Release Comedy Album in January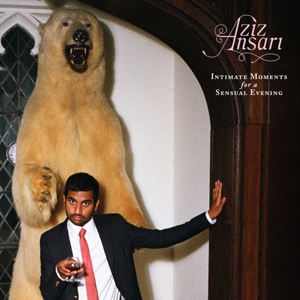 Aziz Ansari is a funny guy. In fact, in our estimation, there are only nine people this decade who've been funnier. On Jan. 19, you'll be able to own a piece of the laughter; Ansari's Comedy Central stand-up special Intimate Moments for a Sensual Evening, which airs two days earlier, will be released as a CD and DVD.
Ansari's been keeping busy lately, as his show, Parks and Recreation, has been gaining momentum, as has his movie career. His RAAAAAAAANDY character in this summer's Funny People found Ansari doing Dane Cook better than Dane Cook.
While an hour-long special is certainly a big career move, it seems Ansari is keeping his ego in check. As he told Entertainment Weekly, ""It's bigger than the time I filled up my Quiznos Q Rewards Card, but smaller than the time I filled up four Quiznos Q Rewards Cards."
Not that we'd expect any less from the 10th funniest comedian of the Naughty Aughties (sorry), but Intimate Moments will be full of hysterical moments as well. "The crowd gave me a standing ovation after every single joke—there are 53 standing ovations," Ansari told EW. "It's a little distracting, and some people might say, 'Wait a second, it looks like it was edited to look like there were 53 standing ovations,' but that's not the case. Those were all genuine."
Got news tips for Paste? Email news@pastemagazine.com.
Others Tagged With