Dirty Projectors Book Show With L.A. Philharmonic, Get Covered by Solange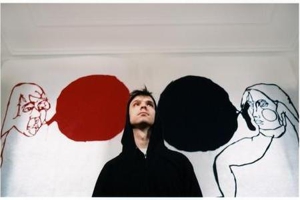 Dirty Projectors' idiosyncratic nature has inspired two recent developments on seemingly disparate ends of the musical spectrum: an orchestral performance and an R&B cover.
The first is an evening shared between the Brooklyn band and the Los Angeles Philharmonic. Dirty Projectors frontman Dave Longstreth will not only lead his band through its own set but also help choose orchestral pieces for the Philharmonic to perform at the Walt Disney Concert Hall.
Senior program manager Johanna Rees first conceptualized the evening after seeing the Brooklyn band perform last year. "It's just nice to not hear a typical pop song," she tells Paste, "and be respectful of what sort of influences they bring to their music, be it orchestral, jazz, pop, rock or punk."
Tickets for the Feb. 24 concert, $32-$60, go on sale Saturday, Nov. 14, 10 a.m. PST, at LaPhil.com.
The Dirty Projectors' love for Black Flag even inspired a full-length rendition of the punk band's Damaged, though Longstreth admits also that '80s and '90s R&B inspired Bitte Orca's "Stillness is the Move." This influence has come full circle in Solange Knowles' stunning cover of the song, which samples a track previously used by Dr. Dre and Erykah Badu, Soul Mann & The Brothers' "Bumpy Lament."
Got news tips for Paste? Email news@pastemagazine.com.
Others Tagged With