Eddie Murphy Gets R-Rated With Talking Animals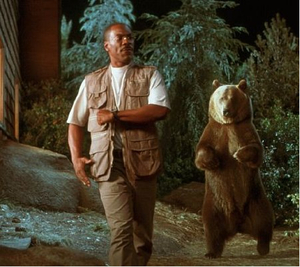 Dr. Dolittle this is not. It was announced recently that Eddie Murphy will be producing an R-rated animated film called The Misadventures of Fluffy.
Fluffy is being described as a social buddy comedy about traveling across New York, just, you know, with talking animals. Murphy's family comedies earn money for the most part, but he has also been successful, and certainly more entertaining to all, in his classic adult roles (Trading Places, Coming to America). As strange as the premise of Fluffy might sound, making the film might be a smart move, if only because the Dolittle franchise earned big at the box office and Murphy's R-rated comedies in the '80s earned too; the combination could be a big hit.
The script is currently being written by Sam Pitman and Adam Cole-Kelly, who are also writing a Tyler Perry project called The Diversification of Noah Miller about a man who tries to bring cultural enlightenment to his son by making friends of another race.
Right now, Murphy is signed on only to produce Fluffy, but speculation abounds that he will take a role as an animal too. The film will be made by Paramount, who is also shopping around for writers for the Murphy vehicle Beverly Hills Cop 4.
Got news tips for Paste? Email news@pastemagazine.com.
Others Tagged With