George Clooney in Talks for Alexander Payne's Next Film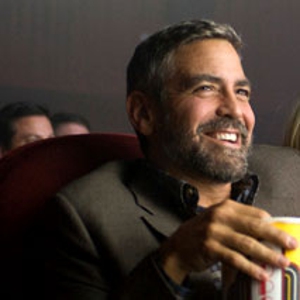 George Clooney is in talks to play the lead role in the first feature film Alexander Payne has directed in five years, the follow-up to 2004's Sideways. Payne also directed 1999's Election and currently executive produces HBO's series Hung. Produced by Fox Searchlight (where Payne has a first-look deal), the new film is a family "dramedy" called The Descendants, based on Kaui Hart Hemmings' 2007 novel of the same name.
Hemmings' novel tells the story of Matt King (Clooney's prospective role), a wealthy Honolulu attorney who is the father to two rebellious adolescent girls and husband to a woman now in a coma. When King discovers that his wife had had an affair before her accident left her in a vegetative state, he sets out with his daughters to confront her lover.
When Clooney plays dramatic roles, they are usually serious, noble characters (Good Night and Good Luck, Michael Clayton). But this character is a cuckolded husband who attempts to wrangle a 10-year-old daughter who bullies classmates and wears obscene t-shirts, and a 17-year-old daughter who is fighting a drug addiction. The absurdity of this family dynamic may yield a Clooney performance more akin to his quirky characters in Burn After Reading and O Brother, Where Art Thou?.
The Descendants is currently in pre-production and is due out in 2011. It begins filming in Hawaii this February.
Got news tips for Paste? Email news@pastemagazine.com.
Others Tagged With