Industry Chat: Bob Boilen of NPR Music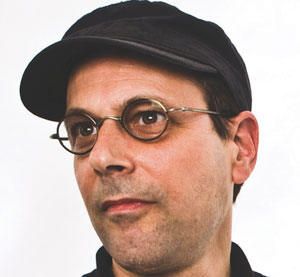 When Paste Magazine came on the scene back in 2002, we couldn't honestly say there was anyone else out in the world of music media with sensibilities that seemed in common with our own. Closest might have been the music coverage of NPR's All Things Considered, where we first noticed the excellent curation that producer Bob Boilen brought to the proceedings—most vividly through All Songs Considered online component of ATC's music coverage. Later, the NPR music vision reached its full flowering with the November 2007 launch of music destination website NPR Music. So we wanted to go straight to the source of the NPR Music aesthetic and get inside the mind of Bob Boilen—one of the best curators in music today.
Paste: Was moving from directing All Things Considered to focusing purely on music with NPR Music and All Songs Considered simply getting to do what you really love—or was it a practical change?
Bob Boilen: I really loved two jobs at the same time. I loved directing a two-hour live news show; 19 years was enough though. For eight years I did All Songs Considered and All Things Considered. I found myself more and more coming to work with exciting ideas for All Songs Considered including live concerts, guest DJ shows, etcetera and less new ideas for All Things Considered. So I guess the answer is yes, I'm doing what I really love.
Paste: ASC and NPRMusic.org are a kind of broadcast-meets-online magazine media hybrid. How do you see the enterprise fitting into the world of music media? Did you see a hole in the market?
Boilen: When I started All Songs Considered in 2000, I felt that there was so much music out there with so little guidance. I received so much music that wasn't being heard, it seemed natural to find a home for the good ones.
Personally I've always thought radio had it over magazines when it came to music coverage. Magazines had to spend time describing the music, we could just let the listener decide and spend our time on the story behind the music. The web and podcasts are much like radio, it is very comfortable fit for us.
On the whole I've always seen All Songs Considered as a multi-genre show. Granted we focused a lot on indie rock the past eight years, but this was exceptional decade for indie music, it was hard not to cover it so vigorously. I also think that our live concert series has filled a void for a lot of folks that live in towns where bands just don't play.
NPR Music has also been trying to fill a void in jazz coverage. This year we launched a jazz blog to gather a community and the response has been strong. The promise for more jazz coverage is exciting.
Paste: I think you (as the main curator at NPR Music) and Paste have a lot in common in terms of the types of pop/rock music we're attracted to. For Paste, we search for "Signs of Life"—is there a rubric that helps you figure out the right artists to cover for NPR?
Boilen: I love music that pushes the form a bit, that reaches for a sound that just wasn't there before. I also look for music with a bit of mystery and with intriguing lyrics. I'm big on lyrics, can't stand clichés.
Paste: If suddenly NPR was cut loose from public and private funding and had to survive as a purely commercial enterprise, do you think you'd have to change what you do or would the current approach be viable?
Boilen: I think we have the smartest and most dedicated bunch of music geeks around, I'm talking about the audience now, though maybe that also applies to the staff. Read the comments to any of our stories and for the most part they are smart and thoughtful and respectful. Anyone would want to be part of that kind of community. None of this would vanish if our revenue model changed. There are commercial enterprises that would do anything for the audience we have.
Paste: What advantages does the public radio model provide to you in terms of how you approach generating content for NPR Music and All Songs Considered?
Boilen: I think we can approach musicians from a position of respect. They're not afraid of being exploited. They know they'll be treated right and their music will show up in a non-commercial format. I think it's an aesthetic that appeals to artists. It's certainly opened doors when approaching musicians with wacky ideas such as the Tiny Desk Concert series, or Project Song, or even our live shows. It certainly was key to putting up entire songs online when we were first starting. Getting permissions for streaming and podcasting when you post on the NPR website was much easier to digest for many labels back in the early part of this decade.
Paste: Public radio's audience has grown significantly in the past decade. Your thoughts on why? It's interesting that marketers now quite routinely refer to the "NPR crowd"—and we've heard this about our own audience. What's the rub here?
Boilen: We present great artists in a very open setting, what's not to love. We also have our shortcomings, not enough hip-hop, we have our stereotypes, world music and these days indie rock, but if you look at the music site as a whole, there is so much going on. There are live concerts from the Village Vanguard, classical music concerts, music streams generated by our member stations, interviews, Tiny Desk Concerts, Project Song. The only rub is to not stereotype ourselves, to make sure we reach beyond our audience expectations and to challenge ourselves and our audience. That isn't always easy, but we wouldn't be where we are if we hadn't spent the past few years doing just that.
Others Tagged With