NBC Goes Green in Prime Time...Again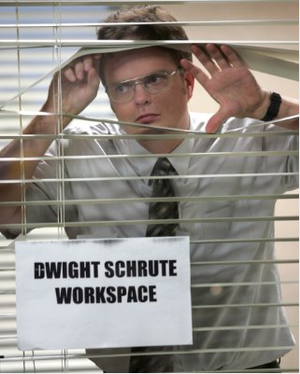 Starting yesterday, NBC made its biggest push to date in its three-year long commitment to the Green is Universal initiative. The network is bringing the green theme into five of its prime time shows, right in the middle of November sweeps.
The campaign has mostly focused on NBC Universal's efforts to go green behind the scenes by making its company facilities more eco-friendly, with a few forays into green programming. In November 2007, 30 Rock featured an eco-themed episode called Greenzo, with cameos from David Schwimmer and Al Gore. And last April, the televised Miss USA pageant, aired during Earth Week, required contestants to make "go green" testimonials and compete for a crown that was made with eco-friendly gemstones.
But this week marks the most pervasive push yet by NBC to get their green message into prime time programming. 30 Rock, The Biggest Loser, Heroes, Community and The Office all feature green-themed storylines. For instance, 30 Rock will feature another cameo by Al Gore and a storyline in which Jack Donaghy enlists Kenneth to enforce the cast's reduced carbon footprint. The contestants on The Biggest Loser will buy organic produce. On The Office, Dwight will take on the role of "Recyclops."
Some NBC programming that is not in prime time will participate too. Today will offer cost-efficient ways for families to go green. Anne Thompson will report global environmental stories from Greenland, Denmark and Arizona on Nightly News, and David Gregory will discuss the topic on Meet the Pressa. On NBC Universal's cable property, The Weather Channel, hosts will advise viewers to turn down their thermostats.
Although NBC insists that it does not force the shows to use a heavy-handed message, the initiative is being applied across the board on the network. Beth Colleton, VP of the campaign, asserts that NBC does not want to interfere with the creative process, and each show's producers may decide the best way to incorporate the eco-friendly message into their episodes so that it is appropriate for their audience.
In addition to the "Green is Universal" campaign, NBC and its parent company GE have a lot riding on the eco-friendly message. In 2005, GE announced its plans to double its investment in "cleaner technologies" by 2010, according to the New York Times.
Got news tips for Paste? Email news@pastemagazine.com.
Others Tagged With