Steve Martin and Alec Baldwin to Host 2010 Oscars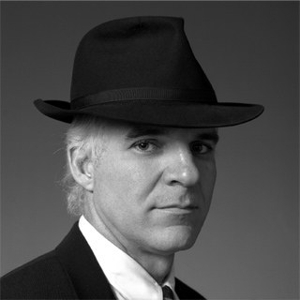 Nothing makes four hours fly by like comedy. Clearly, this is the philosophy behind the Academy of Motion Picture Arts & Sciences' choice of hosts for the 82nd annual Oscars. On Tuesday, MPAAS announced that Steve Martin and Alec Baldwin would host 2010's awards show.
Last year's awards were hosted by Hugh Jackman, and though recent comedian hosts like Chris Rock, Jon Stewart and Whoopi Goldberg have gotten mixed reviews from critics, the appearance of edgier, funnier hosts does draw in viewers. The notoriously long awards show can use all the help it can get.
This year's newly anointed co-hosts are not altogether unfamiliar with the gig. Steve Martin hosted the 73rd and the 75th Oscars, even winning an Emmy for the first stint in 2001. Alec Baldwin has never hosted and last presented onstage at the 2003 ceremony, the year that he was also nominated for an Oscar for The Cooler. But his long tenure in Hollywood, and his current career revival in the hugely popular role of Jack Donaghy on 30 Rock will draw in large numbers of (likely, younger) viewers.
Martin and Baldwin have worked together before, appearing on an episode of 30 Rock last season when Martin guest starred as reclusive white-collar criminal Gavin Volure. They will also co-star with Meryl Streep in Nancy Meyers' upcoming rom-com, It's Complicated, which comes to theaters this Christmas.
The two actors happily weighed in on their new gig in a MPAAS press release. "I am happy to co-host the Oscars with my enemy Alec Baldwin," Martin quipped. Baldwin added, "I don't play the banjo but I'm thrilled to be hosting the Oscars – it's the opportunity of a lifetime."
The 82nd annual Academy Awards will air live on ABC Sunday, March 7, 2010.
Got news tips for Paste? Email news@pastemagazine.com.
Others Tagged With