Sufjan Stevens Calls 50 States Project "Such a Joke"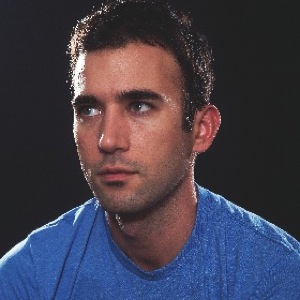 At the time, it seemed impossibly ambitious: Write an album for all 50 states, each capturing both the obvious glories and flaws, but also the hidden idiosyncrasies of its chosen bit of America. Sufjan Stevens' first attempt was a gorgeously lush, whispered look at a state most often cast in a harsh, mechanic light: Greetings from Michigan: The Great Lake State. Next up was another midwestern state, Illinois. With beautiful anthems like "Chicago" and "Jacksonville," the album shot Stevens to the top of the indie heap, a folk singer as ambitious as he was introspective.
But then, nothing.
Illinois, which was released in 2005, and recently took the #1 spot on Paste's Top 50 Albums of the Decade, set up enormous expectations for the next state. Which would it be? But would be follow-ups never materialized, despite myriad rumors. Half a decade later, Stevens looks back on the project almost self-mockingly. "The whole premise was such a joke," he told Paste, "and I think maybe I took it too seriously. I started to feel like I was becoming a cliché of myself."
Stevens has never revealed whether the looming project was simply too massive, but he certainly did get distracted, and by another giant, no less: The Brooklyn Queens Expressway. Stevens' true follow up was ambitious in a completely different way: figuring out how to represent a man-made traffic magnet both truthfully and beautifully, and without traditional song structure to boot. "Everyone's always complaining about it, but it's interesting that it runs through the entire borough, sort of the one thing that is constant," Stevens said. "I just liked that it seemed to be a running theme physically and conceptually, and it has beautiful views of Brooklyn and of Manhattan."
The resulting project, years in the making, was recently released as The BQE, a long-form swirling, symphonic piece as lovely as it is strange. But the lingering memory of his state project remains. And it sounds like we can thank The BQE for keeping it out of our—and Stevens'—grasp. "In all honesty, that piece is what really sabotaged my creative momentum. It wasn't Illinois so much," he says. "I suffered sort of an existential creative crisis after that piece. I no longer knew what a song was and how to write an album. It overextended me in a way that I couldn't find my way back to the song."
Got news tips for Paste? Email news@pastemagazine.com.
Others Tagged With