The Strange Boys Sign to Rough Trade, Tour With Julian Casablancas, Prep New Album for 2010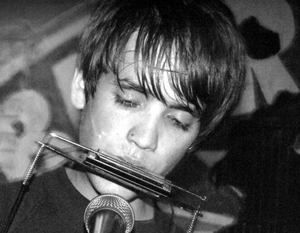 A band name like "The Strange Boys" could allude to all sorts of things. Is their music particularly strange? Are the band members themselves strange fellas? Are they all pre-pubescent gents just trying to strike out against their please-be-normal parents?
Turns out, none of these are true. In fact, maybe the strangest thing about them is that you haven't gotten to know them yet. The band's pours garage-rock grime over catchy pop tunes like pros. Remedy that right here.
The Strange Boys have been hard at work prepping their new album, Be Brave , to be released in 2010, and just signed with Rough Trade for outside-the-U.S. distribution. The follow-up to last spring's And Girls Club , was recorded in September in Costa Mesa, Calif. and includes the sweet sounds of instruments as varied as glockenspiel, harmonica and saxophone.
First single, "Be Brave," is up and streaming right now. Oh, and speaking of sax, put your ears on that sweet squall of a solo. See the band on the left coast this month (dates below); shows marked with an asterisk on the ones the Boys are opening for The Strokes' Julian Casablancas:
November
18 – Calexico, Calif. @ La Hamaca
20 – Los Angeles, Calif. @ Downtown Palace Theatre *
21 – Oakland, Calif. @ Ghost Town Gallery
22 – Seattle, Wash. @ Showbox at the Market *
23 – Vancouver, B.C. @ Commodore Ballroom *
24 – Olympia, Wash. @ Northern
25 – Portland, Ore. @ East End
28 – San Diego, Calif. @ Tower Bar
Got news tips for Paste? Email news@pastemagazine.com.
Others Tagged With