Adam Green Preps New Album for Fat Possum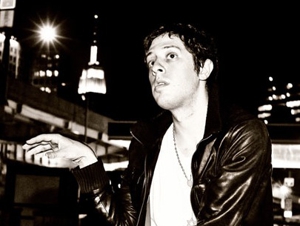 Adam Green's upcoming record, Minor Love, will be his sixth in only eight years. Due out Feb. 16 in the states on Fat Possum, the album will feature 14 new songs, with the majority of instruments played by Green himself.
With a bellow like Leonard Cohen's bratty grandson, Green mixes swooning romanticism with lo-fi folk-punk for a sound both familiar and unique. Although Minor Love is mostly a one-man show, Green recruited Little Joy members Rodrigo Amarante and Noah Georgeson on guitar and bass respectively.
Green's comments on his MySpace page about the new album, while offering little actual insight to the album, do give us a taste for the environment that led to Minor Love's creation: "The album showcases a tender side of the often arrogant and emotionally unavailable bully/singer, Green. In a total state of isolation, Green attempted to play nearly all the instruments on the record, due to incurable social phobias which plagued him. Sometimes a slick session musician, like Rodrigo, was tolerated in the studio. However no women were permitted into the studio at all because of Green's attempts to pursue a bisexual lifestyle."
Nice to see someone's sense of humor remains intact after all these years.
Got news tips for Paste? Email news@pastemagazine.com.
Others Tagged With