Andrew W.K. Explains Rarities Collection, Why "Sex is Very Popular"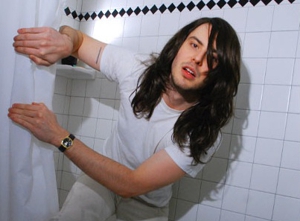 When he calls Paste at 9 a.m., Andrew W.K. sound more awake then most musicians do when they're onstage.
But it should be no surprise—the man responsible for "Party Hard" parties hard, no matter the time or occasion. For W.K., though, partying doesn't need to involve beer bongs or dance clubs; just the feeling of joy squeezed out of everyday life is enough for the Los Angeles native to throw down. And today he's got more to celebrate than ever—his 2006 album Close Calls with Brick Walls, previously released only in Japan and South Korea, will hit US shores next year paired with Mother of Mankind, a collection of rare and unreleased tracks spanning W.K.'s career.
"I had a lot of these songs in the works for various albums, but they usually just weren't finished in time," W.K. says. "I never like to rush a song. Some come together quickly and some take years."
With 21 mostly-unheard tracks packaged along with Brick Walls' 18, the 39-song double disc is certainly thorough, even for the most hardcore AWK fans. "But I don't normally call my fans 'fans,'" corrects W.K. "I call them friends. So, it's for friends only."
Although W.K.'s music has become more diverse over the years (consider, if you will, his early song "Party 'Till You Puke" and his latest work, an album of all-instrumental piano improvisation), he says that one thing ties the career-spanning tunes on Mother together: pure, unfiltered joy. "My music was never written to be technically impressive. It's not that type of music," he says. "I don't hear in these songs the sound of someone changing. I hear the sound of someone trying, in whatever way they can, to capture the feeling of excitement. The songs get me to that place of joy, where I feel very, very happy, maybe getting goosebumps up and down my spine."
"Music is just a doorway," W.K. continues. "And there are so many other doorways to get to the feeling of joy. That's why sex is very popular. It has the ability to make us feel very, very, very, very, very good, with very little effort. With music, you just sit back and listen, and you feel good."
For W.K., music is, in fact, just one doorway. As early as 2005, he was lecturing at colleges. And this past summer, Cartoon Network debuted the W.K.-hosted Destroy Build Destroy, a live-action show where, well, the title says it all. To hear W.K. tell it, expanding beyond music was all a part of the plan. "When I started doing Andrew W.K., I thought it'd be best to focus just on music—my first album, touring, a traditional trajectory for a rock 'n' roll performer. If I unleashed everything at once, I'd come on way too strong," he explains. "For the first five years, I edited myself down into a singular concept. But once I established that I existed, I let the floodgates back open."
W.K.'s first rarities collection will flow through the gates stateside on Feb. 23, capping his first decade as rock's premiere party animal. It's not a legacy W.K. takes lightly. "I want people to think about their lives and learn more about the world through what I do. Not by telling them anything, but by me showing them how to find it by themselves," he says. "When people think of Andrew W.K., I want them to feel good."
Watch the promo clip for Mother of Mankind:
Got news tips for Paste? Email news@pastemagazine.com.
Others Tagged With