Cat Power in Early Stages of Writing New Album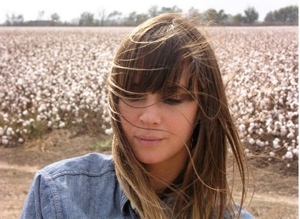 Cat Power circa 2003 wrote sparse, melancholic songs about child abuse. Cat Power circa 2006 wrote meatier, bluesy jams with horns. Naturally, fans wondered which Cat Power they'd get next. Turns out, Cat Power sole proprietor Chan Marshall is wondering the exact same thing.
In an interview (via Pitchfork) with Australia's Courier-Mail, Marshall revealed that while she is beginning to piece together a new album, she's unsure whether to push towards a full band feel or return to her minimalist roots. "I don't know what to do. But I'm at a point where my heart tells me, Chan, you haven't played piano or guitar for four or five years, and I do have guilt about that," she said. "People ask me, 'When are you going to play by yourself?' I have problems with strange yearnings and guilt."
The resulting, eventual album (which Matador confirmed to Paste via e-mail has no specific details associated with it, including even a tentative release date), would be Marshall's ninth album since her 1995 debut, Dear Sir, and her first of original material since 2006's The Greatest.
Got news tips for Paste? Email news@pastemagazine.com.
Others Tagged With