Founder Craig Wilson Talks National Museum of Hip-Hop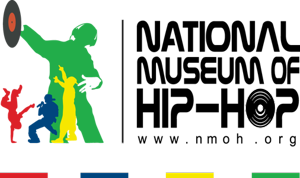 It's August 11, 1973. Inside the recreational center of 1520 Sedgwick Avenue in the Bronx, a quick survey of his crowd prompted Clive Campbell, AKA: DJ Kool Herc, to put a different spin to his party songs. With two turntables, he isolated and repeated the most upbeat portions of the Incredible Bongo Band's "Apache", creating the first-ever breakbeat and laying the foundation for hip-hop's sound.
Hip-hop soon developed into a lifestyle that Craig Wilson grew up living. Born just two years after that party, in that same New York neighborhood, Wilson says that he began rhyming once he learned how to talk, breakdancing once he started to walk, and spraying graffiti tags after he first rode the subway. So in 2005, when a friend's girlfriend asked why so many hip-hop films referenced the Bronx (Wild Style, Beat Street), Wilson knew that his fond memories needed to be preserved. "There would be no Soulja Boy if there was no Afrika Bambaataa or Rakim, KRS-One," he tells Paste. "And the fact that these kids don't know that is an issue, for the culture and for the industry."
To resolve this, Wilson is leading the creation behind the first-ever National Museum of Hip-Hop, despite "really big concerns" of its prospective Bronx location and doubts in his abilities. "We're fighting all the past failed attempts to do this," Wilson says. "So when [someone in the industry] hears about is, they're like, 'Oh, here we go again, another whatever whatever, trying to do whatever.'"
While commemorating the genre's founding fathers, Wilson is also striving to make the museum more than just floors of glass displays, by resuscitating the other elements of the lifestyle he once lived: deejaying, beatboxing and graffiti. "It's important to understand that, similar to the fact that hip-hop is comprised of more than just music, like rap, so also is [the National Museum of Hip-Hop] comprised of more than just a facility that's going to be exhibiting things," Wilson says. In fact, the one permanent exhibition planned so far is a hip-hop hall of fame, with votes overseen by a council, but open to the public.
So to fill up the rest of the museum, projected to be more than 100,000 square feet, New York's Metropolitan Transit Authority is contributing old train cars for visitors to tag, just as Wilson did when he was younger. Microsoft is developing software for a digital wall, to host both pixelated versions of graffiti tags and music videos in which visitors can superimpose themselves. And Chuck D and KRS-One will craft lesson plans for the museum's upcoming, free seminars on the U.S. political process. Wilson says that all of this can cost anywhere from $150 to $250 million.
Though backed by museum executives (Bob Santelli of the Grammy Museum, Terry Stewart of the Rock and Roll Hall of Fame and Museum), industry executives (Russell Simmons of Def Jam, Dr. Ben Chavis of the Hip-Hop Summit Action Network) and one music historian (author Jim Fricke), Wilson now needs to gain support from the rest of the industry. Fundraising events kick off in February, with a party at New York's M2 Lounge, hosted by Chuck D and KRS-One, plus The Roots, Akon and Bone Thugs-N-Harmony scheduled to attend.
Until then, Wilson has no way of knowing how soon the museum will rise from its prospective Bronx location, just minutes away from where Herc played his first breakbeat. Still, even though four years have passed since he started his full-time efforts, Wilson continues to feel a strong sense of urgency.
"The fact that deejays, graffiti artists and beat boys are all but forgotten, all this sort of thing is exactly the kind of stuff that perpetuates the absolute need for a museum of hip-hop," he says. "If we don't begin to take an official documentation and preservation of it, it's at risk of being lost forever."
Got news tips for Paste? Email news@pastemagazine.com.
Others Tagged With