Lupe Fiasco Rhymes Over Radiohead on New Mixtape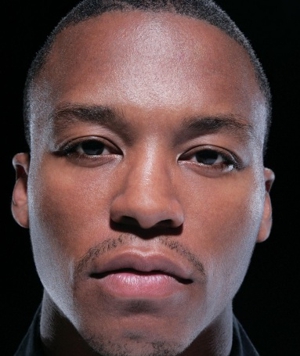 "Your attention please, your attention—I need it, so i can sit you in a position from which I see it."
So begins Chicago MC Lupe Fiasco's new mixtape, somewhat confusingly titled Enemy of the State. The 22-minute set, released for free download recently via 2dopeboyz, features a typically hungry Fiasco spitting his philosophizing rhymes like a seasoned veteran—the same wise-beyond-his-experience temperament he carried through his excellent debut Food & Liquor and modern-day classic follow-up The Cool.
Of course, Lupe's rapping over Radiohead "The National Anthem" sure didn't hurt the mixtape's blog-headline chances. Indeed, while that move could've been a shameless ploy for interwebby-love (if it was, it worked), Enemy of the State backs up the gimmick with some serious hip-hop: short jams (12 tracks in just over 20 minutes) filled with Fiasco's sharply-enunciated verses.
The question, though, is the theme. Lupe certainly pushes some boundaries, namely that he refuses to dumb down his lyrical game for the masses, but an enemy of the state? He's more like the state's greatest hope for intelligent hip-hop. Over Lil Wayne's "Fireman," Fiasco spits, "Rest in peace to rap. No, rest in peace to whackness."
Much like Wayne's recent No Ceilings tape, Enemy is just good enough to keep salivating fans satisfied until the next proper album drops—which, if Lupe is to be believed, will be his last. Originally expected to be called LupE.N.D., it looks like Lupe's next album—coming "soon"—will be called Lasers. Check out his apparent creed inspired by the album here.
Got news tips for Paste? Email news@pastemagazine.com.
Others Tagged With