Martin Scorsese's Boardwalk Empire to Tap into Seedy, 1920s Atlantic City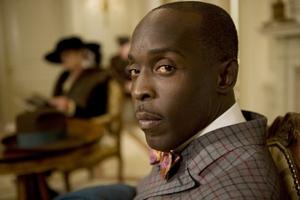 Martin Scorsese is moving forward with his new series for HBO. The network has bought 12 episodes of Boardwalk Empire including the pilot, and Scorsese and his crew were seen filming recently in Brooklyn.
Boardwalk Empire is being executive produced by Scorsese, who also directed the pilot. Terence Winter, a writer, producer, and one-time actor on The Sopranos, returns to New Jersey as a creator and writer on the new show set in 1920s Atlantic City, N.J.
Boardwalk Empire will be based around the book of the same name by Nelson Johnson, and set in the seedy, politically corrupt streets of Sheriff (and county treasurer) Enoch "Nucky" Johnson's Atlantic City. "Nucky" Johnson was the second of three bosses who headed the Republican machine that ran Atlantic City with racketeering and power politics over the course of a 70-year period in its history. Although this is a provocative premise for a gritty HBO creation, Winter told The New York Daily News that the book is "really just a jumping-off place" for the series.
The pilot of Boardwalk Empire is set on the night that Prohibition statutes were passed in 1919, and the first season will end after the presidential election the following November. Scorsese has only directed the pilot, but he will continue to have a hands-on role in the entire project by reading scripts, watching dailies and helping to make casting decisions. The large-scale series is being called HBO's most ambitious project since The Sopranos.
So far, the casting decisions made by all have been stellar. Steve Buscemi will play Nucky Thompson, a fictionalized version of the infamous Sheriff. The Wire Michael K. Williams will play a character named Chalky White, and Kelly Macdonald (Gosford Park, Choke) will play a woman named Margaret (details about these characters are still scarce, emerging from what has been a very secretive project until only recently).
After scouting several possible filming locations, production designer Bob Shaw (who also designed one episode of Mad Men and was heavily involved in set designing The Sopranos) decided to build a set in Brooklyn. It took three months to construct a 300-foot long replica of the Atlantic City boardwalk in the Greenpoint neighborhood of Brooklyn, on a site intended for a building of new condos before the real estate bubble burst. Now, Brooklyn residents can see an historically accurate rendition of the seaside spot, complete with Piedmont cigarette ads and saltwater taffy vendors.
HBO tentatively plans to air the pilot of Boardwalk Empire in September of 2010. Among the network's other highly anticipated projects is new drama Treme, set in post-Katrina New Orleans and written and produced by The Wire creators David Simon and Eric Overmyer. Treme is expected to air on HBO sometime in 2010.
Got news tips for Paste? Email news@pastemagazine.com.
Others Tagged With