Out-of-Competition Films and More Announced for Sundance 2010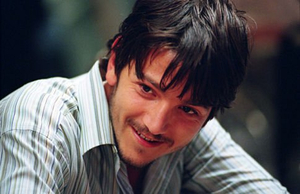 News continues to trickle in regarding the lineup at the 2010 Sundance Film Festival, taking place in Utah from Jan. 21-31.
One of several changes to the format this year is the inclusion of new categories of out-of-competition films. Among the additions is the out-of-competition category called "NEXT (<=>)" featuring eight low- to no-budget American films honored for their innovative artistic merit. "Spotlight" is a new category of miscellaneous, laudable short, feature and documentary films from the U.S. and around the world. Included this year is highly acclaimed French prison drama Un Prophète, a collection of three African short films from various countries, and the documentary 8: The Mormon Proposition exploring the promotion of California's Prop 8 resolution by the Mormon religious community.
In an effort to expand independent film to other areas of the country too, the festival is implementing another new event called Sundance Film Festival U.S.A., which dispatches eight filmmakers to eight different U.S. cities for one night only. Thus, on the night of Thursday, Jan. 28, filmmakers will arrive in Chicago, Los Angeles, Madison, Wis., Nashville, Brooklyn, Brookline, Mass., San Francisco, and Ann Arbor, Mich. to screen their direct-from-festival films and hold post-movie audience discussions.
Film luminaries are popping up both behind and in front of camera throughout the out-of-competition categories. The category "Premieres" will feature Philip Seymour Hoffman directorial debut Jack Goes Boating, about a limo driver whose blind date sparks a turbulent emotional journey for two working-class New York couples. The category will also include Abel, directed and co-written by Mexican actor Diego Luna (Y Tu Mamá También). Luna's sophomore directorial effort is a fantastical exploration of a young boy's assumption of the role of patriarch in his father's absence.
Also appearing in this category is Sam Taylor Wood's much-anticipated Nowhere Boy and Nicole Holofcener's Please Give. Michael Winterbottom (24 Hour Party People) contributes two films to this section. One is an adaptation of Naomi Klein's acclaimed book Shock Doctrine, which he co-directs with Mat Whitecross (his collaborator on the 2006 doc The Road to Guantanamo). Winterbottom's other contribution to the fest is The Killer Inside Me, a film starring Casey Affleck and Kate Hudson that centers on a formerly upstanding sheriff in a small Texas town who starts murdering people.
The changes to the festival this year arrive in time for its 15th anniversary. The inaugural festival was launched by Robert Redford in 1985.
Got news tips for Paste? Email news@pastemagazine.com.
Others Tagged With