Paul F. Tompkins Says Goodbye to Best Week Ever, Gets Ready for Christmas Show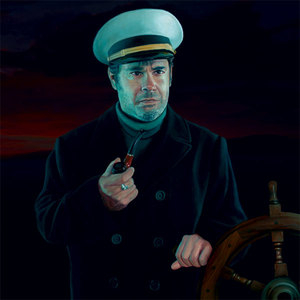 Paul F. Tompkins has officially finished his stints as participant and, briefly, host of Best Week Ever. Although VH1 has been promising to bring the show back in 2010, Tompkins recently told Paste, "I was asked by my manager, through the executive producer of Best Week Ever, that if the show were to come back in the old format, would I be interested in participating? And I let it be known that that is not something that interests me."
Now happily back in Los Angeles, Tompkins is devoting his energy to a variety of non-VH1 related projects. Among them is a regular gig as part of the Comedy Death-Ray live show (with which he did an online spoof of 80's Band-Aid video "Do They Know It's Christmas").
Plus, he managed to wrangle a great live show out of a drunken St. Patrick's Day audience this past March in Chicago. He captured this unique show on his latest album, which came out Dec. 1, aptly titled Freak Wharf (which is also the name of the mental hospital in the book Go Ask Alice). In particular, check out his highly anticipated 15-minute long introduction, in which he unleashes a characteristically silly stream-of-consciousness riff about "drinking shampoo, people doing cocaine at their offices at work, …and not being a college graduate."
Meanwhile, for those planning to be in West Hollywood on Dec. 19, he'll be performing at the Largo theater for "The Paul F. Tompkins Christmas Show to Benefit Habitat for Humanity," which will be a variety show featuring surprise musical guests and a lot of comedy, including some cameos by several of his other Comedy Death-Ray colleagues.
But those who don't live in L.A. and still need their PFT fix needn't fear. Check out the Tompkins 300 on Facebook. The concept was begun by Canadian comic Bob Kerr, who launched the Facebook page, I Wanna See Paul F. Tompkins in Toronto! After that, FB pages popped up all over the place, including ones for Halifax and Dallas, Texas. If 300 people in a city will commit to attending a Paul F. Tompkins live show, he will book a venue and come to that city to perform. Not a bad deal, huh?
Watch Paul F. Tompkins and Andy Richter in Best Week Ever sketch, "Outside the Actor's Studio":
Got news tips for Paste? Email news@pastemagazine.com.