Peter Jackson Reveals Returning Actors for The Hobbit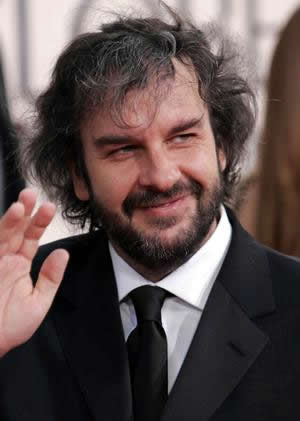 Amidst all the rumors surrounding Peter Jackson's The Hobbit, the producer is finally offering some concrete details for the next saga of Middle Earth. Case in point, Jackson recently told MTV that only three actors from the Lord of the Rings trilogy will be returning for the film.
One of them is rather critical to the story. "Gandalf, being a 2,000-year-old wizard, is still around and plays a major role in The Hobbit, and we're having Ian McKellen reprise," Jackson said in his MTV interview. "There's a couple of other characters: Elrond, who was played by Hugo Weaving [in the original films], and there's a possibility of Galadriel, who was played by Cate Blanchett." Jackson further explained that the roles for Elrond and Galadriel were easy to return because the characters are elves, immortal and withstanding any age.
The same doesn't go for most of the LOTR cast, even those fans may like to see most come back. Jackson remains ever-faithful to J.R.R. Tolkein, denying rumors that Orlando Bloom, Sean Astin, Dominic Monaghan, Viggo Mortensen or John Rhys-Davies would be returning by means of flashbacks or flashforwards. "In some respects, it's a prequel," Jackson explained. "In book terms, the world of The Hobbit takes place 60 years before The Lord of the Rings, as it was written by Tolkien. So, not a lot of the characters actually feature, because they weren't around yet."
With this out of the way, Jackson assured that the first of the two Hobbit films is developing well. "Guillermo Del Toro is the director of The Hobbit — we're producing it for him — and I'm involved in the scriptwriting, which I love," he said. "Screenwriting is my favorite part of the whole process. I'm very happy being one of the writing team on The Hobbit, and we've written the first script. It's two movies, and we've written the first script, which the studio responded well to. And we're now halfway through the second script."
The way things are shaping up, Jackson believes they will begin shooting "the first half of next year."
Got news tips for Paste? Email news@pastemagazine.com.
Others Tagged With