Jason Boesel Gets a Little Help From Band of Horses, Orenda Fink, David Rawlings and More on Solo Debut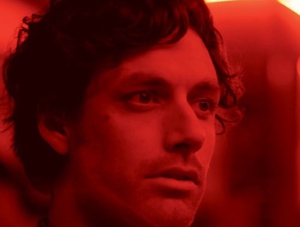 After over a decade behind a drum kit, Jason Boesel is ready to step out front.
Boesel's spent years drumming in Rilo Kiley, Bright Eyes and Conor Oberst's Mystic Valley Band. So it's no surprise that, wanting to record a solo album, he could garner support from some indie-rock heavyweights. What is surprising, though, is how naturally Boesel assumes his new singer-songwriter role. His debut, Hustler's Son (out Jan. 12 on Team Love), is full of hushed and catchy country rock, not unlike what you'd hear on Oberst's latest, Outer South.
Still, having a crack team of collaborators doesn't hurt. Boesel recruited quite a crew for Hustler's Son, including Rilo Kiley Blake Sennett, Band of Horses' Blake Mills, Orenda Fink, Taylor Goldsmith of Dawes, David Rawlings and even Benmont Tench of Tom Petty and the Heartbreakers.
Phew. Check out first single "Hand of God" here.
Got news tips for Paste? Email news@pastemagazine.com.
Others Tagged With