Start Press: The Emperor Isn't Wearing Any Overalls
In a recent installment of his must-read weekly column for Edge Online, Chris Dahlen urges his fellow critics to quit bitching for a second about games' perennial bungling of story elements, and "focus on something they do really well: characters." He argues, "If you have characters that people love, they will stick around while you flog the property years past its sell date. And if you don't have good characters, the most radical plot twists in history will not save you." To stress the character-driven nature of contemporary game development, Dahlen cites Nintendo's beloved Zelda franchise with its notorious green-clad hero Link and myriad installments. I agree with the fundamental premise here—that memorable characters greatly enhance our gaming experience—but I think it's time somebody challenged the received wisdom that the world's most iconic videogame characters are any more richly imagined (or developed) than Nike's Swoosh logo.
Since we've already touched on one of Nintendo's marquee characters, Link, let's start by yanking those trademark leggings down around his ankles. For the past several days I've been playing The Legend of Zelda: Spirit Tracks. The game is fantastic—sublime even—like so many Zelda games that have come before it. But my enthusiasm for Spirit Tracks has precious little to do with the sword-swishing elf gracing the game's box art.
Keeping with franchise tradition, the Link in Spirit Tracks is merely a vacuous cartoon shell. He rarely speaks, except to ratify or reject the suggestions of his guide character—this time around, guide duties fall to the disembodied spirit of Princess Zelda. For example, in order to board your train to venture to a new location, you must tap your stylus on Zelda who then asks if you're ready to depart. You can then select one of two responses: "Let's go!" or "Hold on." I'm not exaggerating when I say these are the most compelling words we get out of Link. The rest of the time he fights enemies, solves puzzles and occasionally mugs for the camera, delivering goofy, over-the-top reactions like bulging out his eyes when something scary happens. This is what we're supposed to consider a memorable character? Pull the finely woven rug of adventure out from beneath Link's feet and he's just a soulless, poor man's Saturday-morning-cartoon Legolas.
The more flimsy and two-dimensional the character of Link remains, the easier he is to slot into new titles. If Link's emotional temperament or personal backstory are too clearly articulated, he becomes less versatile as a tool in Nintendo's diamond-encrusted toolbox. All of a sudden developers would have to worry about maintaining internal consistency between games. The Legend of Zelda has always taken great pleasure in rebooting its universe with nearly every outing.
Regardless of how clumsily designed and shallow they may be, the game industry's sacred cows—and hedgehogs—are alive and selling well. But deeming Sonic a successful character based on the sturdiness of his franchise would be akin to calling Paris Hilton a gifted entertainer because her air-brushed image sells heaps of tabloid magazines and overpriced perfume.
In a literary context, we judge the quality of character development by how dynamically characters evolve over the span of a book's narrative arc, how they mirror back our own flawed, poignantly sympathetic impulses and unlikely triumphs. Early game designers viewed characters as glammed-up chess pieces. The character's appearance and emotional makeup were utterly beside the point because the game itself was king. The videogame medium has since proven itself to be an effective means of telling stories, especially when it empowers the player by offering chewy moral dilemmas. Still, many developers go through the storytelling motions but continue to treat their game characters like wooden chess figurines. And the missed opportunities pile up accordingly.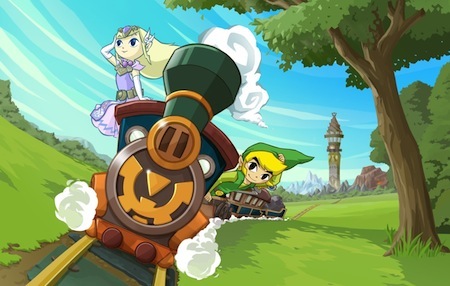 When gamers profess their undying love for Link, they're merely projecting their love of the Zelda franchise's consistently stellar gameplay onto its poster elf. To use a musical analogy, I get a warm, tingly feeling in my gut when I hear the name of the band Smashing Pumpkins. I realize the moniker itself is atrociously bad, but that fact is irrelevant because the words no longer summon mental images of The Legend of Sleepy Hollow or the Halloween-night shenanigans of a few drunken teenaged miscreants. For me, the phrase "Smashing Pumpkins" has come to function as a symbol for James Iha's incomparable fuzzed-out guitar distortion on Siamese Dream and the captivating melodrama of Billy Corgan's androgynous crooning.
The videogame character Link is a powerfully evocative symbol, but that doesn't make him a compelling hero. Zelda's real heroes are the wildly talented Japanese game designers who've tantalized us since childhood with haunted woods and rock-spitting octopi and dungeon puzzles that tickled our grey matter until we could barely stand it.
Somewhere at the bottom of a cardboard box in my parents' attic in Lynchburg, Virginia, is a small journal I kept in the fourth grade. Between its covers you can read meticulous notes detailing my progress through The Legend of Zelda on the NES. Each night I sat down at my desk and scribbled breathless accounts of discovering magical boomerangs and strength bracelets and underground shops that could only be revealed by torching bushes with a candle flame. Despite the zeal oozing from those old pencil-written journal entries, you'd be hard-pressed to find a single mention of Link anywhere. He was an empty vessel, nothing more—the all-too-literal link between me and the exhilarating world of Hyrule.
OK, OK...forget about Link.
What about Mario? If gauging cultural notoriety involved a swimming-pool chicken fight, Mario and his lanky brother Luigi would surely have a sporting chance of besting John Lennon himself teetering atop Jesus' broad shoulders.
It's a fact: Nintendo's mustachioed maestro is arguably the most famous character in the history of videogames. If Michelangelo had painted Shigeru Miyamoto on the ceiling of the Sistine Chapel instead of God, Mario would surely be the one receiving his life-animating E.T. finger bump. Nintendo fanboys and Miyamoto sycophants babble with cult-like fervor about the genesis of Mario and his debut appearance in Donkey Kong as Mr. Video (commonly and erroneously referred to as Jumpman). But without the mind-blowing, seminal platforming gameplay of the original Super Mario Bros., the character of Mario wouldn't inspire significantly more affection than a real-life plumber you'd find on Craig's List. If you strip away all the childhood gaming nostalgia and judge Mario on his own merits, he's a mildly rotund punchline in blue overalls with a silly, overcooked Italian accent, nothing more. A paper Mario, indeed.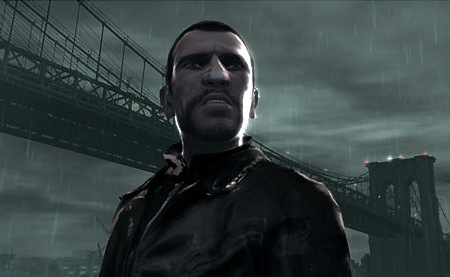 Despite the crowd of insipid characters made famous by top-flight level design, new characters emerge all the time whose emotional profiles feel as unique and three dimensional as the graphical simulation they inhabit. Dahlen's column touches on a few of the industry's unmitigated successes—Half-Life 2's Alyx Vance, the whole bloody (and famously blood-spattered) cast of Dragon Age: Origins, et al. I'll add to his list Marcus Fenix from the Gears of War franchise, GLaDOS from Portal, the enigmatic Big Daddies from BioShock, Eddie Riggs from Brütal Legend and anti-hero Niko Bellic from Grand Theft Auto IV.
Well-drawn characters become so much more than avatars to inhabit as we explore a game's world; they merit their own interior exploration. The game industry's penchant for sequels feels like an honest-to-god blessing when our understanding of a franchise's characters deepen from one installment to the next (bring on Mass Effect 2!). Bowser's Inside Story for the DS finally took us inside one of Nintendo's main villains, albeit just into his flesh-and-blood innards. Hopefully one day The Funhouse That Miyamoto Built will channel its world-beating creativity into showing us there's more to discover inside its characters than an esophagus, lungs and a stomach containing a few partially digested magic mushrooms.
Jason Killingsworth is Paste's games editor. He is based in Dublin, Ireland, and writes about music, film, tech and games for a variety of outlets. You can reach him online at jason [at] pastemagazine.com.
Others Tagged With