Sundance Announces 2010 Lineup, Including Directorial Debut by Mark Ruffalo, and Format Changes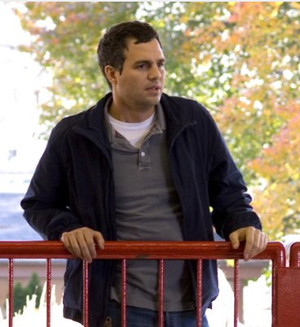 The slate of films for the 2010 Sundance Film Festival has been announced. Although the exact schedule is still unknown, Robert Redford's star-studded indie film fest has undergone some subtle changes in format.
For instance, instead of the traditional film-festival schedule of offering one headlining narrative film on opening night, the inaugural night of Sundance will offer a taste of three film categories. On that first night, which will fall on Jan. 21, the fest will screen one documentary, one narrative and one shorts program to attendees.
Other changes in festival format are the addition of a new section for low- or no-budget films, championing cinematic underdogs in the face of the global recession, which has hit the global arts community, including indie filmmakers, very hard. Another addition to the festival is "Sundance Film Festival U.S.A.," a one-night-only event in which eight filmmakers will visit eight cities nationwide to screen their films.
Regarding the festival changes, fest director John Cooper says, "We believe this [will make] for an exciting festival that responds to both artist and audience, one that will invigorate the independent film community." Sundance Institute president and festival founder Robert Redford adds: "One of the founding values of Sundance Institute is that artistic excellence should never be gauged in terms of marketability… It is not our place to decide what will be shown a year from now in theatres. Our place is to shine a light on the art of film. This year's program shows integrity and a willingness to move beyond preconceived ideas about what our festival should be."
Now that the roster (if not the schedule) for this year's festival has been announced, some interesting selections are worth noting. Among the multiple world and U.S. premieres on the lineup is actor Mark Ruffalo's directorial debut, a narrative drama called Sympathy for Delicious. The film centers on a paralyzed DJ who becomes inextricably involved in the world of faith healing. It stars Ruffalo, Orlando Bloom, Juliette Lewis, Laura Linney, and John Carroll Lynch, and was written by Christopher Thornton, a real-life paraplegic who has a cameo in the film and has written for TV and indie films in the past.
Also slated for the festival are the world premieres of U.S.-made films such as documentary Bhutto, about the life and recent assassination of Pakistani prime minister Benazir Bhutto, and CASINO JACK & The United States of Money, a documentary about corrupt lobbyist Jack Abramoff, by acclaimed documentarian Alex Gibney (No End in Sight, Enron: The Smartest Guys in the Room). Also screening is the provocative narrative film Howl, a "non-fiction drama" starring James Franco and Mary-Louise Parker about Allen Ginsberg's writing of his groundbreaking poem "Howl" and the landmark obscenity trial that followed.
In world cinema, the documentary Sins of My Father recounts the life of Colombian drug lord Pablo Escobar through the eyes of his now-exiled son in Argentina. Chinese documentary Last Train Home demonstrates the difficulties for one of 200 million migrant workers trying to travel home to visit their distant family. In international narrative cinema, Sundance will screen Son of Babylon, an Iraqi film depicting the journey of a young Kurdish boy and his grandmother to find their lost family member after the fall of Saddam Hussein.
2010 marks the 15th anniversary of the Sundance Film Festival, which will take place this year in four different cities—Park City, Salt Lake City, Ogden and Sundance, Utah—and will run from Thursday, Jan. 21 through Sunday, Jan. 31, 2010.
Got news tips for Paste? Email news@pastemagazine.com.
Others Tagged With