Corinne Bailey Rae: The Sea
[Capitol]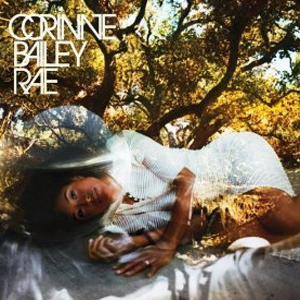 Rae stays strong on long-awaited sophomore album
The path to Corinne Bailey Rae's sophomore record was surely a difficult one. In 2008—just two years after the British artist's promising self-titled debut—her husband of seven years, saxophonist Jason Rae (Amy Winehouse, Lily Allen, Mark Ronson), died of an accidental drug overdose in a Leeds flat.
It's unclear whether Rae's sophomore album is directly influenced by this tragedy, but the gorgeously arranged tracks do have a tendency toward somber introspection. Listening to The Sea, there's also a sense of personal and artistic growth—rebirth even. The record is refreshingly eclectic, adding several new layers to Rae's previous blend of classic soul and modern R&B.
She dishes out some funky pop-rock, flirts with a Norah Jones-style singer/songwriter approach, some wistful bossa-soul fusion and subtle trip-hop flourishes—even a string-laden epic that would fit nicely in a lounge scene from a '60s Bond flick. As a vocalist, Rae's restraint is far more powerful than any over-emoting belter on the pop circuit, her liquid-soft vocals washing over you like a light spring rain, bringing new life—even in the wake of the darkest winter.
Others Tagged With