Prince Writes a Song for the Minnesota Vikings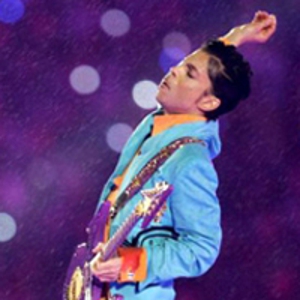 It's been 26 years since Prince first challenged Appollonia to bathe in the waters of Lake Minnetonka, but purple still reigns the enigmatic musician's heart. In the meantime, he's rocked the Superbowl, feuded with fans and gotten written up in various other ways on this very website.
But recently, the Purple One found himself inspired as he watched the Minnesota Vikings crush the Dallas Cowboys in a 34-3 game that qualified them for the NFC Championship against the New Orleans Saints. Prince was so inspired, in fact, by the Vikings' performance, he quickly penned "Purple Pride," a fight song in honor of the team. When asked about his muse by a local Fox affiliate, Prince responded simply, "I saw the future."
It's unclear how much the endorsement from Prince will help the Vikings on the gridiron Sunday, but you can listen to a clip of the song below (full version here). We've included the lyrics in case you find yourself inspired as well.
the veil of the sky draws open
the roar of the chariots touch down
we r the ones who have now come again
and walk upon water like solid ground
as we approach the throne we won't bow down
this time we won't b denied
raise every voice and let it b known
in the name of the purple and gold
we come in the name of the purple and gold
all of the odds r in r favor
no prediction 2 bold
we r the truth if the truth can b told
long reign the purple and gold
the eyes say ready 4 battle
no need 4 sword in hand
we r all amped up like a rock n roll band
ready 2 celebrate every score
ready 2 fight the elegant war
ready 2 hear the crowd roar
that's what we came 4
and so much more
in the name of the purple and gold
r spirits may b tired
r bodies may b worn
but since this day is r destiny
r history – that's y we must b
4ever strong as the wind that blows the Vikings' horn
in the name of the purple and gold
CHORUS
Got news tips for Paste? Email news@pastemagazine.com.
Others Tagged With