Teddy Pendergrass: 1950-2010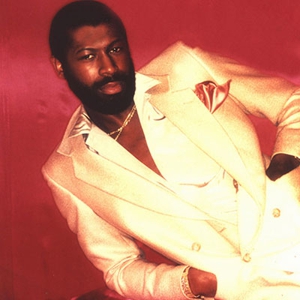 Yesterday was a sad day in the music world. In addition to losing beloved garage rocker Jay Reatard and learning of the recent passing of Wax Trax! Records co-founder Dannie Flesher, last night we said goodbye to R&B legend Teddy Pendergrass, who died from colon cancer in a Philadelphia hospital. He was 59.
Pendergrass started his musical career as a member of doo-wop group The Cadillacs, which later merged with Melvin and the Blue Notes and produced the No. 1 hit "If You Don't Know Me By Now." He would eventually find great success as a solo artist, winning the 1977 Billboard Pop Album New Artist of the Year Award. His hits, such as "Love TKO" and "It's Time for Love" established him as a smooth sex symbol of a bygone era.
"He had about 10 platinum albums in a row, so he was a very, very successful recording artist and as a performing artist," Kenny Gamble told the Associated Press. Gamble was a long-time producer and friend of Pendergrass.
The R&B singer's success was cut short in 1982, when a car crash left him paralyzed. Although he later returned to the studio, his musical career was never to regain its momentum.
Pendergrass underwent surgery for colon cancer eight months ago. After a long and painful recovery, he finally succumbed to the illness. "In his quiet moments, he probably did a lot of reflection. But I never saw him pity himself. He stayed busy," Gamble said. "(But) I feel that he's in a better place now… He doesn't have to go through that pain or whatever he was going through anymore."
Got news tips for Paste? Email news@pastemagazine.com.
Others Tagged With