When Will Nintendo Deliver the New Zelda Wii Game?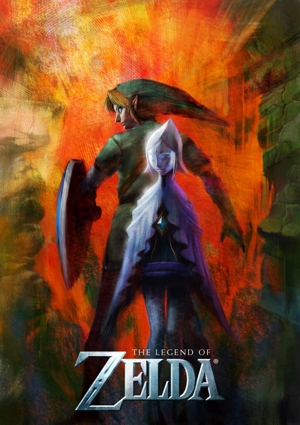 Nintendo's Legend of Zelda: Twilight Princess, the company's launch title in the series for their Wii console, pleased gamers with a compelling story and excellent design and graphics, earning it myriad positive ratings in online player reviews. But that was 2006. Zelda fans are getting antsy, despite December's release of the well-received Spirit Tracks title for DS. The gaming community is abuzz with the question: "When will we see the new Zelda title for Wii?"
"Not until it's perfect," is Nintendo's reply. Speaking on Nintendo's YouTube channel this week, the company's U.S. President Reggie Fils-Aimé had the following to say:
"The key message that Mr. Miyamoto and Mr. Aonuma are telling us is that it really has to be perfect when it launches. That really is what the Zelda fan is expecting. So, for all of those Zelda fans out there right now, I'd say enjoy Spirit Tracks and know that the Zelda title for Wii is going to come out when it's perfect."
Zelda director Eiji Aonuma told Official Nintendo Magazine in November that he hopes to reveal more about the upcoming title at this year's E3 Expo in June. Until then, fans can continue to fervidly parse the meaning of the bit of artwork released last summer. Judging from the menacing appearance of our hero, it seems we can anticipate the new title will continue in the more mature footsteps of its Teen-rated predecessor.
Otherwise, the notoriously tight-lipped Nintendo has remained mum, though company president Satoru Iwata let slip last week that Japanese Zelda enthusiasts can expect to see the game launch before the end of the year.
Got news tips for Paste? Email news@pastemagazine.com.
Others Tagged With