Arcade Fire Licenses "Wake Up" to Super Bowl for Haiti Charity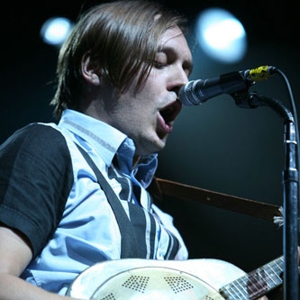 [Photo by Mark C. Austin]
Since a devastating earthquake hit Haiti last month, artists, musicians, corporations, regular joes, politicians and conscious citizens of every ilk have come forward to provide relief to the ailing nation. The members of Arcade Fire have been among the most concerned in the music community, transforming their homepage to a plea for help for Haiti, written in both English and French.
The band announced today that they'd take their commitment to relieving Haiti even further, by licensing their song "Wake Up" for use during the Super Bowl. (Apparently the Arcade Fire/Super Bowl relationship has improved since the last time we used those words together in a headline.) All proceeds from the airing of the song during the Super Bowl and subsequent airings on the NFL Network will go to Partners in Health's Stand with Haiti efforts.
Partners in Health operates clinics in the areas surrounding Port-au-Prince and has been on the ground in Haiti for over two decades. In addition to creating mobile clinics in the disaster-stricken area, PIH announced today that it "plans to hire and train community members from temporary settlements in community health worker roles."
Got news tips for Paste? Email news@pastemagazine.com.
Others Tagged With