Vote for Neko Case's Adult Swim Pilot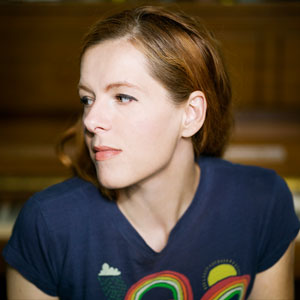 Neko Case's voice is everywhere these days. The singer/songwriter has recently worked on upcoming albums from the New Pornographers and Jakob Dylan, and is continuing her work into the world of cartoon voiceovers (via TwentyFourBit) with a pilot for Adult Swim.
In the incredibly-titled Cheyenne Cinnamon and the Fantabulous Unicorn of Sugar Town Candy Fudge, Case voices the titular blonde-pigtailed, belly-baring pop-princess. The show is the brainchild of Dave Willis (co-creator of Aqua Teen Hunger Force), and the pilot also features a cameo from T-Pain as a gingerbread bouncer.
Cheyenne Cinnamon is one of eight pilots competing for a regular spot on Adult Swim. Viewers can watch the pilots and vote for their favorites; Cheyenne Cinnamon beat out Snake 'n' Bacon, a show about a talking snake and slice of bacon, in the first round of voting. The pilot that gets the most votes will air in late March.
Got news tips for Paste? Email news@pastemagazine.com.