Roky Erickson and Okkervil River Ready New Album for April Release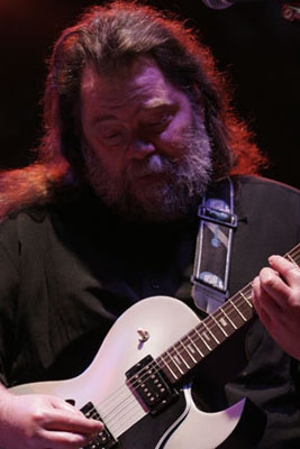 [Photo by Rob Inderrieden]
It's been a tough life for Roky Erickson since his 13th Floor Elevators emerged with "You're Gonna Miss Me" in 1966. Just three years later, Erickson was imprisoned in Rusk State Hospital for the Criminally Insane in Texas for possession of a single joint. There, he underwent electroshock therapy and experimental antipsychotic treatments. He was released in 1972 to mismanagement and poverty.
But Erickson has experienced a change of fortune in the last few years. Under the guardianship of his youngest brother, the garage-rock icon has settled in Austin, where he's played SXSW with Okkervil River two years running. On April 20, Anti- will release Erickson's first album in 14 years, backed by the Okkervil boys and produced by frontman Will Sheff.
True Love Cast Out All Evil is comprised of unreleased material composed by Erickson over his long career and touches on some of the darkest hours in his troubled life with found-sound from Erickson's home videos and even from recordings he made while imprisoned at Rusk.
"Because we started with so many songs to choose from, the quality of the material we ended up with was exhilarating," Sheff said in a statement. "This is not a cynical comeback record, a lukewarm update on an established legacy – these are the best songs Roky has ever written, unreleased due to decades plagued by the kind of personal tragedies that would destroy someone less resilient. This record has been the most challenging and rewarding, thing I've ever worked on, and we in Okkervil River were deeply honored to show up decades later and help Roky carry these wonderful songs over the finish line."
Got news tips for Paste? Email news@pastemagazine.com.
Others Tagged With