The Oscars of Tomorrow, Today: Max Silvestri Sizes Up the 2011 Best-Picture Nominations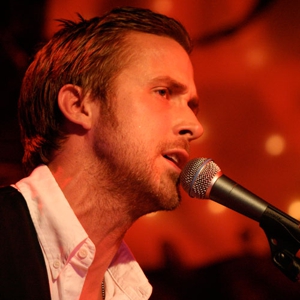 [Pictured: the star of He Nose Too Much; photo by Sean Edgar]
Are we actually still talking about this coming Sunday's Oscars? Boring. They are already old news. The oldest of news. See that newspaper there with all the articles about this year's Academy Awards? Pick it up. Oh shit, it just crumbled in your hand like so much dust in the wind, due to age. See you at the crossroads, 2010 Oscars. (It won't be long.)
It's now time, if not past the time, to start mapping out our picks for Best Picture 2011. Keep in mind I haven't seen all the films in contention yet. Many have yet to come out, and quite a number haven't officially been put into production, announced, or conceived of. Admittedly, I'm winging it. But I've got a good feeling about these ten films. Two years ago I won a Oscar dinner party pool by using my patented "Wine Guess Method." I am the Nate Silver of drinking.
Inception: Christopher Nolan's brilliant follow-up to The Dark Knight is based on the popular song "Dream Police" and is about how sometimes in the course of being a mind cop, a city will fold over on itself. I am happy Leonardo DiCaprio amped up his Boston accent once again for this film, because it allows for lines like, "I went to pahk my cahr but Hahvaah Yahd is now wicked upside down."
Life on the Rocks: I was very moved by this harrowing tale of a musician, probably a country singer but maybe a folk singer, who didn't get as famous as he or she wanted and then had a lot of problems, most likely with substances and relationships. I am glad it worked out in the end. I think the the title is referring to all the problems their life had, but also slyly references a way one might order liquor at a bar.
G-Force 2: Hitting the Spot: The sequel to that kids' movie about guinea pigs takes a dark turn a'la Empire Strikes Back and ends up being mostly about Juarez, a pig voiced by Penelope Cruz, deciding whether to take her litter to term.
Stuff and Dealing With It: Judd Apatow's dramedy about how sometimes guys are friends but then something happens that briefly makes their well-worn gay jokes ring false but then they work through it together, as guys, until the jokes don't ring false anymore is our generation's Spanglish.
Costumes!: Eventually everyone who cares about musicals in the Academy will be dead, but not yet.
Upstairs Upstairs: A period comedy about the goings on of a countryside manor in 19th century England, illuminating the difference between the rich people who live upstairs and the rich people who also live upstairs one floor up.
Clash of the Titans: What if this movie turned out to be absolutely amazing and a complete critical and financial success? "The monsters represent our policy in Afghanistan," the critics will say as they cluck their tongues and nod their heads and golf clap for the year's early favorite.
He Nose Too Much: Ryan Gosling plays an Iraq war veteran whose entire body below the neck is amputated and he learns to play the piano with just his nose and ends up getting selected to play piano with the Boston Pops at the July 4th Fireworks in Boston, which we find out has always been his dream.
Robin Hood: Are you not entertained by Sherwood Forest because this..is..Nottingham?
Shamily: What happens when three sisters marry three brothers but then one of the brothers turn out to be gay and also one of the sisters thinks she has breast cancer? The answer is about two hours worth of stuff.
Get your ballots in now!
Others Tagged With