48 HR Magazine Hits Legal Trouble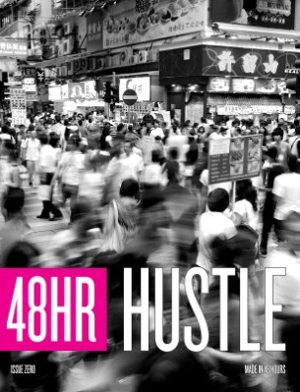 Earlier this month, a cohort of West-Coast journalists had an idea: Using the digital network that's so often decried at the death knell of print journalism, they would compile the makings of a printed magazine. Putting the word out via Twitter, e-mail, and a blog post on a Friday afternoon, they collected 1,052 submissions for their first issue, which they appropriately called "Hustle," and had a finished product ready to roll by Monday. It was a whirlwind weekend that produced a magazine as diverse in its subject matter as it is in the types of content it contains—photo essays, fiction, journalism, illustrations and more. Just one problem: the creators of 48HR may well have broken the law.
As the New York Times reports, CBS' 48 Hours program is none too pleased with the similarity between the show's title and the name of the nascent mag. The network has issued a cease and desist letter to 48HR's editors Mathew Honan, Sarah Rich and Alexis Madrigal. If the publication's creators want to continue to print their magazine under the current name, they'll have to consider founding a corporation and retaining lawyers to ensure something like this doesn't happen again. That may be a tough pill to swallow for the editors, who espouse their desire to make something great without "a bunch of money and lawyers" in the opening letter of their first issue. Perhaps they can take comfort in the knowledge that, without the bankroll or the legal team, they did make something great — it just may take some cash and counsel to keep it alive. Kinda ridiculous that they should have to worry about such things, if you ask us.
Got news tips for Paste? Email news@pastemagazine.com.
Others Tagged With