Listen Up: My Month of Rap, Pt. 1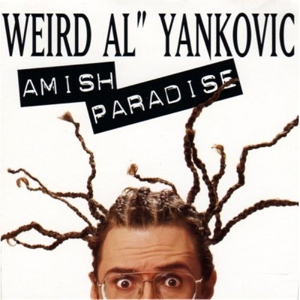 I don't know very much about rap, and I am not totally sure that I actually like it—and while neither of those facts likely comes as any great surprise to anyone who knows me or is familiar with my general tastes, this is the first time I've ever publicly admitted either.

And I feel bad about it. I spend a not-inconsiderable amount of time and mental energy wallowing in related guilt, thanks in part to my fundamental personal disposition and thanks in part to my white-guilt-inducing liberal-arts education and thanks in part to working in a weird world of music writing where it so often seems fine to openly claim ignorance of or distaste for any other genre except this one.
But anyway, here I am, doing just that. And here I am, writing to tell you about how I am going to spend the next month of my life quite concertedly attempting to scrub out this ridiculous shame and see what I can learn in the meantime.
The fact that I could hardly type that sentence without bracing myself for yet another in an endless succession of guilt-pangs is all tied up in why I didn't do this sooner. All my life, or at least as long as I've cared about music, rap has felt distinctly as if it was Not For Me—not like it "wasn't my thing" but as if something about its very existence necessarily precluded me from being a part.
It seems important to establish some background here, so: I grew up in what I guess would be the suburbs of Chattanooga, Tenn.—a biggish town, mostly white, where you could start out driving from the city center and hit all-out rolling farmland within twenty minutes—during the 1980s and 90s. The preferred popular music genre of the people I grew up around was mainstream country, then top 40 pop, then whatever version of alternative had trickled down to us by then; maybe after that came R&B, lumped in with hip-hop and rap on one or two local radio stations.

If it wasn't some vaguely-overheard rendition of Aerosmith and Run-DMC's "Walk This Way" that first introduced me to the concept of rap, it was probably Weird Al Yankovic's "Amish Paradise," his 1996 Coolio parody. At some point in my adolescence, I was undoubtedly among the legions of suburban white kids who echoed nearby adults' declarations of "Can't spell 'crap' without 'rap'! Hyuck!" but mostly it was off my radar, almost totally removed from my little world of my parents' cassettes and oldies radio and VH-1. It was kinda like opera, which I still know almost nothing about, except with opera I was at least forced into some passing appreciation for it via field trips and required music electives and, in my more recent life, midday NPR programming.
Rap, though—growing up, the only kids I remember who listened to it were the rowdy ones, mostly white but some black, who ruled over the back seats of my school bus and were always trying to get our mesh-hat wearing driver to switch over from one of the multiple country-music channels to the hip-hop station. My high school was in an odd kind of sub-suburb that wasn't quite the boonies, but the school had been plopped down right next to a cow farm and kids were more likely to roll onto campus blasting "Devil Went Down to Georgia" from their Ford pickups than anything else (and oh, did they ever). Rap hung on the edges of my life there, just brooding in the corner, and I was content to let it stay where it was. Those few times our bus driver complied and turned the dial, the much-hoped-for music always seemed so much louder than the Garth Brooks and Martina McBride songs that preceded it; I didn't like those songs much either, but rap wasn't necessarily better, just different—louder, angrier, a jumble of words and syllables I couldn't always piece out.

I eventually began to bristle when people scoffed about hip-hop not being "real" music, rappers not being "real" artists, but it still didn't feel like the rest of the music I knew. It was dense and thick and tangled and, those few times I was ever forced to sit down with it, I never quite knew what was going on.

Still, those occasions were rare. I'm sure I knew some other kids—some not-bad-kids—who listened to rap, but good or bad, they were all mostly oddities. I'd hear it on the bus, and pulsing from cars that would pull up alongside me at stoplights or pass through our neighborhood with their windows rattling from the bass, but that was about it.
And it's weird, right? This really actually was my earliest experience with rap music; I was a kid and that's how I felt about it, those were my thoughts as I remember them. But as I typed that all out, I felt bad about it—felt bad saying "It was the bad kids who liked rap!" and "I heard rap music playing really loud from cars!" because those basic associations have become almost too loaded for me, a white kid raised in the suburbs, to make in any honest, straightforward way without opening myself up to accusations of ignorance, cultural obliviousness, racism.
Things shifted in college, but only a little. My idea of who could and did like rap became both simpler and trickier; it became clear that rap wasn't just the province of rowdy bus-kids and whoever was driving those bass-booming cars, but also the stuff of drunken frat-party grind sessions and dorm-room dance parties and between-class chatter and every other activity you could think to fill your college days with. It was white kids and black kids and foreign exchange students and sometimes even professors. It worked its way into group presentations in all my communications courses and long-running debates in women's studies classes. Rap was this ambient thing in my life in a way that I never could have anticipated, and probably the one style of music that really unifies my college memories—perhaps the most vivid being riding around Northeast Atlanta in my freshman year roommate's red Celica, her cigarette dangling out the driver's side window and some kind of hip-hop playing but always with such crushingly intense bass that the words were totally muffled by walloping backbeats and hooks. (Oh, then there was that Lil Wayne video.) It was social music, but it never really sank into me as an individual listener; when I returned to my room from theory-addled classrooms debates and frat-house basements and friends' cars, I left it all behind.
Partly it was honest disinterest, but partly it was a fear of slipping into a certain kind of posturing that was prevalent enough in my daily life that I was wary of it, but not enough that I have any real memory of any particular person who set me off. I'd seen enough of it in the world, I guess, to care about Not Being That Way. My more academic friends would call it "problematic," that habit of white kids superficially engaging with black culture, snapping up the tropes and swagger and words of a genre and a movement largely formed in confounding opposition to our suburbiated privilege, our easy lives. It's annoying, and the music itself didn't compel me enough to want to hazard a clumsy intrusion. So I stayed away, happily tending my own little taste-patch, letting the rest of it wild.

So what if I didn't know anything about rap or hip-hop, not anything at all? So what? Whether I'm a music writer or just a fan, I don't need to have an opinion on everything, do I? I'm only one girl, only one brain, only one pair of ears—I get a kind of pass on something, don't I?

Oh, but of course that's not good enough. Did you know that, even if you're trying to avoid something so that you don't look like a sad poser and piss people off, you're still going to be pissing off some other people? Did you know that avoiding engaging with the world of hip-hop just so you don't come off like a total fool trying to get into music that's super-loaded with race and class and gender issues, music that you aren't sure you even actually like as music, means that some people are going to think you are maybe a little bit racist and that your taste in general is sub-par? Did you know that when you declare your disinterest in genres that mostly white guys work in, like metal, people don't think you have something against white guys? Did you know that "I'm not racist, I just don't like hip-hop!" actually does sound like an incredibly lame comeback, probably because halfway through uttering it you always remember how you've really only ever heard stuff blasted on bus radios and from passing cars and at house parties and other peoples' front porches, and that if you based your perception of any other kind of music based exclusively on the songs you'd heard played in those same contexts you probably wouldn't think very much of it either?
And did you know that when you want to listen to something and you want to know more about it, you should just do it? And if you're worried about seeming stupid, then you should just make a fool out of yourself from the get-go to cut everyone else off at the pass and then you can just get on with doing the thing you actually want to do?

All of that brings me here, to the beginning of the month that I will spend deliberately listening to rap music for the first time in my life—trying to find what I really like about it and what I really don't like, trying to tease out the hangups I have about it that I never meant to let get so tangled and weird, and documenting it in this column for the next four Mondays.

For starters, I have a sixteen-track primer compiled a while back by Paste's managing editor, Nick Marino, who loves Southern gangsta rap to much the same degree that I love weird-girl folk; the tracklist is posted below, and I'd appreciate any suggestions for other high (or low—what does really awful rap sound like? I don't even know!) points to hit. I've heard a million good things about Status Ain't Hood, Tom Breihan's old hip-hop column for Village Voice; what else should I read? What else should I watch? I am dumb, I am a blank slate; I don't even know enough to be the awful poser I've spent so long trying not to be. So. Help.

1. Jay-Z, "Izzo (H.O.V.A.)"
2. Missy Elliott, "Sock It 2 Me" feat. Da Brat
3. Drake, "Forever" feat. Kanye West, Lil Wayne and Eminem
4. Ludacris, "Grew Up A Screw Up" feat. Young Jeezy
5. Notorious
B.I.G.,
"Juicy"
6. DJ Khaled, "I'm So Hood remix" feat. Young Jeezy, Ludacris, Busta Rhymes, Big Boi, Lil Wayne, Fat Joe, Birdman and Rick Ross
7. 50 Cent, "Patiently Waiting" feat. Eminem
8. Jay-Z, "Renegade" feat. Eminem
9. Lil Wayne, "A Milli"
10. Minamina Goodsong, "Junebug"
11. Kanye West, "Through The Wire"
12. T.I.,
"What You Know"
13. Lil Kim, "The Jump Off"
14. The Coup, "Wear Clean Draws"
15. The Game, "Doctor's Advocate" feat. Busta Rhymes
16. Young Jeezy, "Bury Me A G"
Rachael Maddux is Paste's associate editor. Her column appears at PasteMagazine.com every Monday. Read all of her Month of Rap entries here.
Others Tagged With