Lost Writer Brings Fictional Band to Life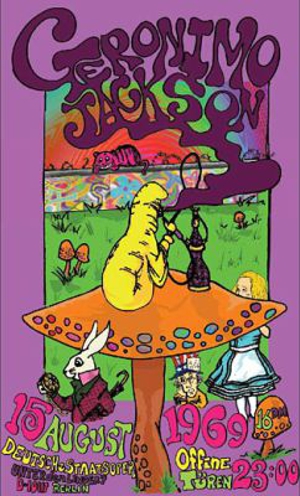 Lost is so littered with literary and pop culture references, it's hard to keep up with every book, TV character or musician mentioned—whether they're real or imagined. One imagined bit of pop culture that worked its way into the show several times is the Grateful Dead-esque band Geronimo Jackson, the creation of Lost writer Eddy Kitsis.
The fictional band—a 1970s rock group with psychedelic leanings as judged by its logo—appeared on a minor character's t-shirt in one episode, and was heard on a Dharma van radio in another, according to Wired.
Kitsis, who had dreams of Grateful Dead rock stardom growing up, wanted to turn Geronimo Jackson into the real deal. After learning of The Donkeys from friend and Hold Steady frontman Craig Finn, Kitsis enlisted the San Diego quartet to rework its "Excelsior Lady" into "Dharma Lady," and a real-life Lost band was born. A snippet of "Dharma Lady" was featured on the show in 2009 before finding its way to iTunes, and its rumored that Geronimo Jackson will be making its way into the series finale on May 23.
Got news tips for Paste? Email news@pastemagazine.com.
Others Tagged With