Lost Series Finale Somehow Only the 55th Most-Watched Ever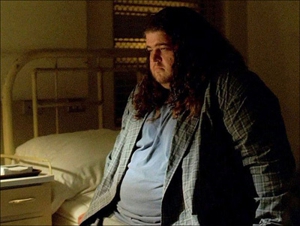 It seems like everyone spent last Sunday glued to Lost series finale "The End," guessing until, well, the end, what the final verdict for the show would be. Twitter feeds were jammed with musings, parties sprung up all over the place and if you'd never seen the show before, you were probably pretty sick of it all. Now, the Los Angeles Times reports that around 13.5 million viewers sat through the two-and-a-half-hour long episode, making ABC the most-watched network on television that night.
While a viewership of that size is no-doubt commendable, according to Nielsen ratings, Sunday's Lost episode still trails behind 54 other television shows. The series finale for everyone's favorite Korean War-era drama M*A*S*H, for instance, garnered an impressive 105.9 million viewers in 1983. Even last night's American Idol season finale, which 24 million tuned in to, according to HitFix, has Lost beat by a sizable margin.
The finale can still take credit for breaking one record, however. According to TorrentFreak, nearly one million people downloaded torrents of the last two episodes less than 24 hours after the final aired.
Check out a list of the top 10 most-watched series finales below:
1. M*A*S*H: 105.9 million
2. Cheers: 80.4 million
3. Seinfeld: 76.3 million
4. Friends: 52.5 million
5. Magnum, P.I.: 50.7 million
6. The Tonight Show Starring Johnny Carson: 50 million
7. The Cosby Show: 44.4 million
8. All in the Family: 40.2 million
9. Family Ties: 36.3 million
10. Home Improvement: 35 million
Got news tips for Paste? Email news@pastemagazine.com.
Others Tagged With