Depeche Mode: The Musical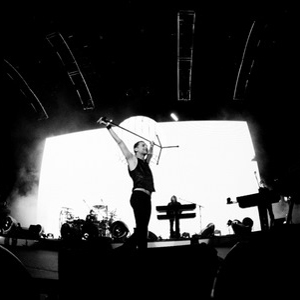 On the tiny, Mediterranean island of Malta, there's a new jukebox musical in the works. Adrian Buckle, a theatrical writer and director, is developing a production based on the music of new wave rockers Depeche Mode. Break out your eyeliner and combat boots, theater goers!
The play, tentatively titled Playing the Angel, after DM's 2005 album, "is a story of two boys growing up, coming of age and discovering love," Buckle told The Times of Malta. "They are abused, used, taken advantage of… It's their sad way of discovering life."
Not your average musical fare, but then again, some of the best ever have been twisted if not tragic. (Cabaret chronicles a bisexual love triangle in a Nazi-era German burlesque club, for Pete's sake.) And, anyway, Buckle isn't exactly going for the next Annie. "Depeche Mode are not Abba or Queen. The story can't be a happy one," he said. "I'm not going to invite my grandmother to this musical… and, yes, it will push boundaries." Buckle has his production staff assembled and will shortly begin casting the show. He expects to debut his new work in February 2011.
Got news tips for Paste? Email news@pastemagazine.com.
Others Tagged With