Microsoft's Project Natal Rebranded, Debuted by Cirque du Soleil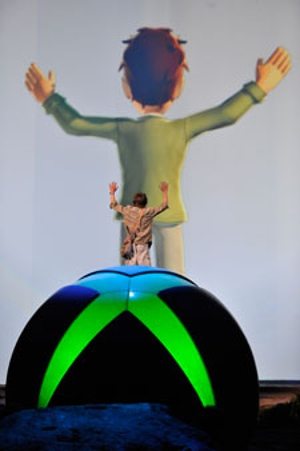 Two days before the start of E3, Microsoft presented its new motion-capture peripheral to a huge audience of celebrities, VIPs and media at an extravaganza with a performance by Cirque du Soleil at the University of Southern California. The unveiling followed an announcement that what was once called Project Natal was now called Kinect, Microsoft's answer to motion-capture peripherals being developed by Sony and the already-existing market on Wii.
The special thing about Kinect? No controller required—something that Microsoft execs hope inspire even more people to get involved in videogaming. USA Today reports on some of the games in development, including titles that allow for dancing, rafting, racing and sports like tennis and volleyball.
Typically, the Xbox 360 has been associated with the more hardcore gamers (who speak a different language rife with n00b-pwning). The Kinect is Microsoft's admitted effort to broaden the appeal of the system after the Wii's success in opening up the market.
The extravaganza will be broadcast on MTV today at 3:30 p.m. EST and Kinect is due out later this year. Meanwhile, follow game correspondent David Thomas' coverage of this year's E3 and catch some video footage of Kinect in action from USA Today below:
Got news tips for Paste? Email news@pastemagazine.com.
Others Tagged With